Confession: I'm not a huge fan of Valentine's Day. It feels so manufactured to me, probably because it is! But I do think the Hallmark holiday can be a good reminder to celebrate love. And you can tell from what's on my nightstand this month that February is all about love—and I don't just mean love with a partner. Loving yourself by indulging with self-care rituals and celebrating the love you give and receive as a caregiver are equally important.
The items on my bedside table this month, which run the gamut from a rejuvenating face mask to a ground-breaking book that examines the sex and emotional lives of women, are a mix of things that get me thinking about sex and self-love. Read on for the four items on my nightstand right now, plus an adorable sweatshirt that celebrates my biggest role of all: Mother.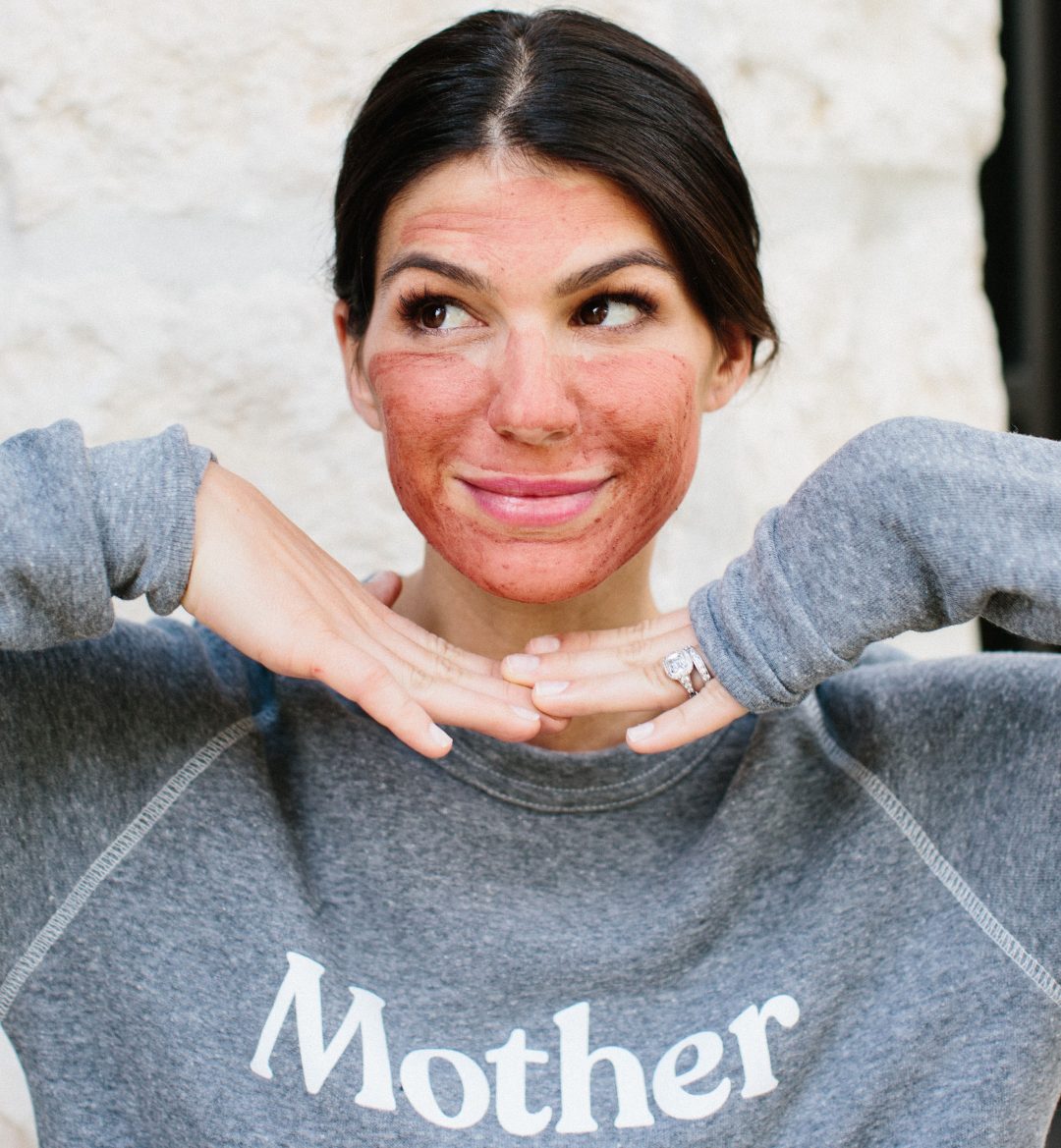 What's On My Nightstand
Moon Juice Sex Dust
Add this blend of herbs to your morning coffee or smoothie to boost your sex drive, reduce stress, balance hormones, and even increase your creativity. Maybe it's a placebo, but just the thought of taking this gets me in the mood.
Necessaire The Sex Gel
You know that saying that men are like microwaves and women are like crock pots? Well, sometimes your crock pot needs a little extra, ahem, moisture. For those times, I love this water-based, fragrance-free lubricant made with organic aloe vera, which won't irritate sensitive skin. And who doesn't love a reason to add some extra "fun" to bring to the party?
Three Women
Author Lisa Taddeo spent eight years chronicling the sexual and emotional lives of three women in the United States. You learn about each woman's upbringing around sex and how all three subsequently developed relationships based on their first sexual experiences. It was mind blowing how in a moment your entire life can be shifted. I couldn't put it down!
Boketto Wellness Wildcare Bee Rosy Clay Mask
I love the natural ingredients in this mask, including rose clay, hibiscus, and yarrow, and the natural glow I get after I use it. I'm also a fan of the pretty packaging.
Mother sweatshirt
Being a mother changed me, and I think that should be celebrated on Valentine's Day and every day! I love this cotton-blend sweatshirt that's made with organic and recycled materials. It's cute with jeans and comfy for bedtime.