Whether we're at home or out on the road, I am not taking off my comfy clothes anytime soon. There isn't really a good reason to dress up right now, other than remembering what it's like to wear heels, makeup, or even a pair of denim. Maybe I'm just speaking for myself, but I've definitely been living in loungewear on repeat. And even though part of me is excited to feel more human again (one day!), it's safe to say that I've become a big fan of comfortable clothing.

Here are 8 loungewear brands I've lived in during quarantine over the past four months. What about you? Have you found comfy pieces that you don't want to take off? Please share in the comments!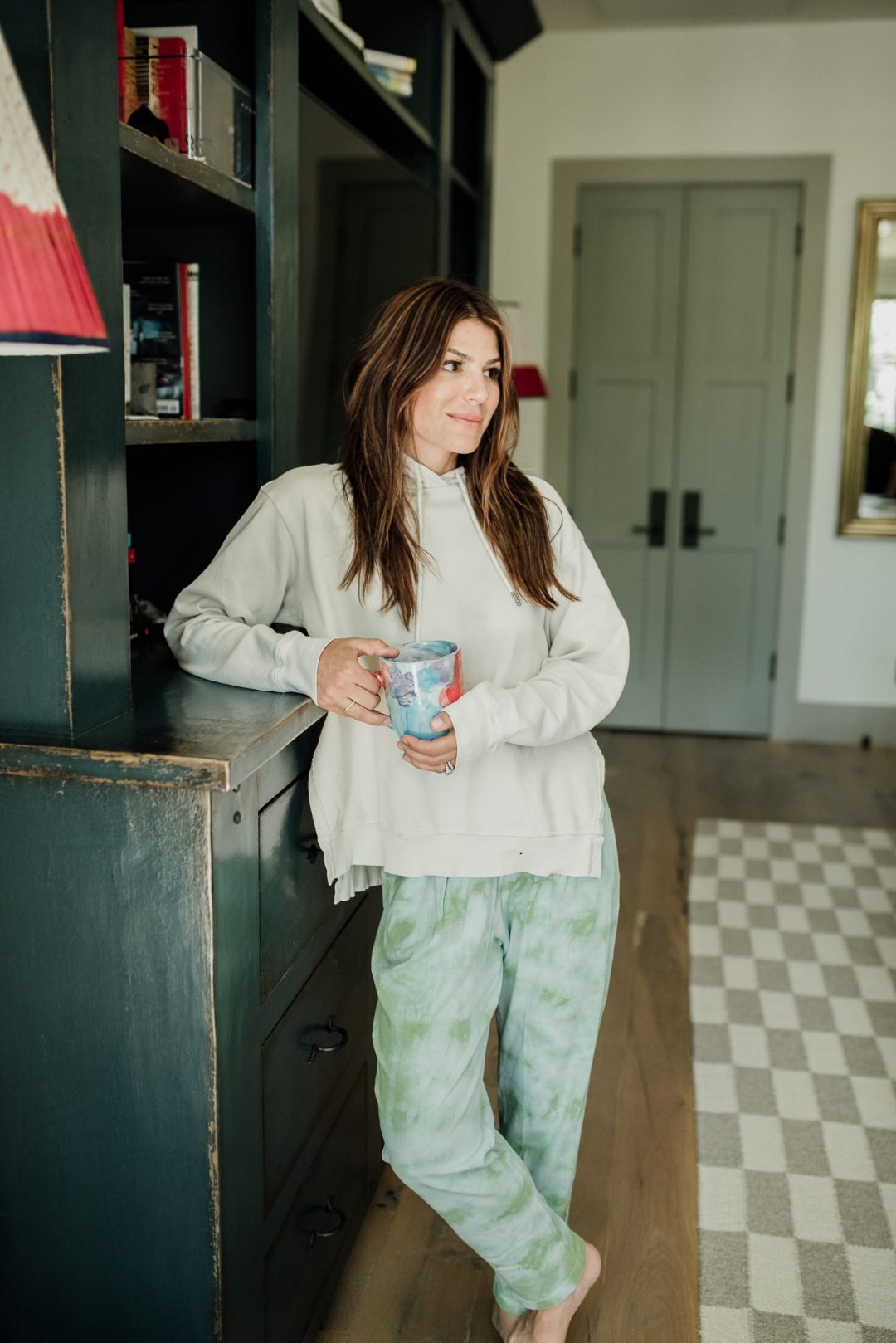 I am obsessed with this brand. They make pieces that are eco-friendly and so incredibly comfortable. I love that they are basic staples—no crazy patterns, no wild colors, just great basics. My pants in the picture for this post are sadly sold out, but these pants are another great option. This top is also super cozy.
I love a piece that is casual and can be worn outside and in. Eddie Bauer creates classic staples that are rugged enough for the outdoors and cozy enough to sleep in. I adore these fleece joggers and supersoft hoodie. 
These classic pajama sets are exactly what the doctor ordered. They are the best pieces to wear whether you are stuck at home or drifting off to sleep.
I was hooked the moment I saw these tie dyed prints. I love this brand for its fun colors and comfort factor. I love that she has similar prints across all products from pants to jumpsuits.  Each one is individual, fun, stylish and incredibly comfortable. I will certainly still be wearing this after quarantining is over.  
I mean if you can't dress up during the day, why not dress up your sleepwear? I love love love the prints on this brand's pajama sets, like this one. They are so sweet and fun at the same time.
If you follow along with my journey, you know that Outerknown is a staple in my closet. I love their stance on creating sustainable clothing and not compromising on quality. These pants are one of the most comfortable things I own. I usually pair them with a chambray shirt if I plan on going out or with a form-fitting tank like this one if I am laying low around the house.
Tommy John makes incredibly comfortable products, like these sporty pants and this great tank. I have been a huge fan of their underwear for a long time, and their loungewear is almost better. They have so many colors and styles to choose from and each one is soft and buttery. It's the type of clothing that you don't want to take off.
I love this hoodie and what it stands for. Chyla Anderson launched this apparel line last year because she didn't feel represented or seen as a black woman in the outdoor space. Her line of comfy tees, sweatshirts, and hoodies are all made with the mission and belief that "we all belong outdoors and outdoors, we all belong."