Every year around this time—after we've put away the Halloween masks (and I've eaten way too many Almond Joys) and Thanksgiving is coming in hot—I get the urge to slow down and simplify. Lately, I've noticed that the items on my bedside table are a perfect reflection of how I'm feeling and what I'm focusing on. So, I thought it would be fun to start a new series on the blog called "What's On My Nightstand" to share with you.
This month, I'm all about rest and relaxation. I need energy to keep up with the kids and our busy schedules—and I want to do whatever I can to cultivate a little calm before the impending holiday storm.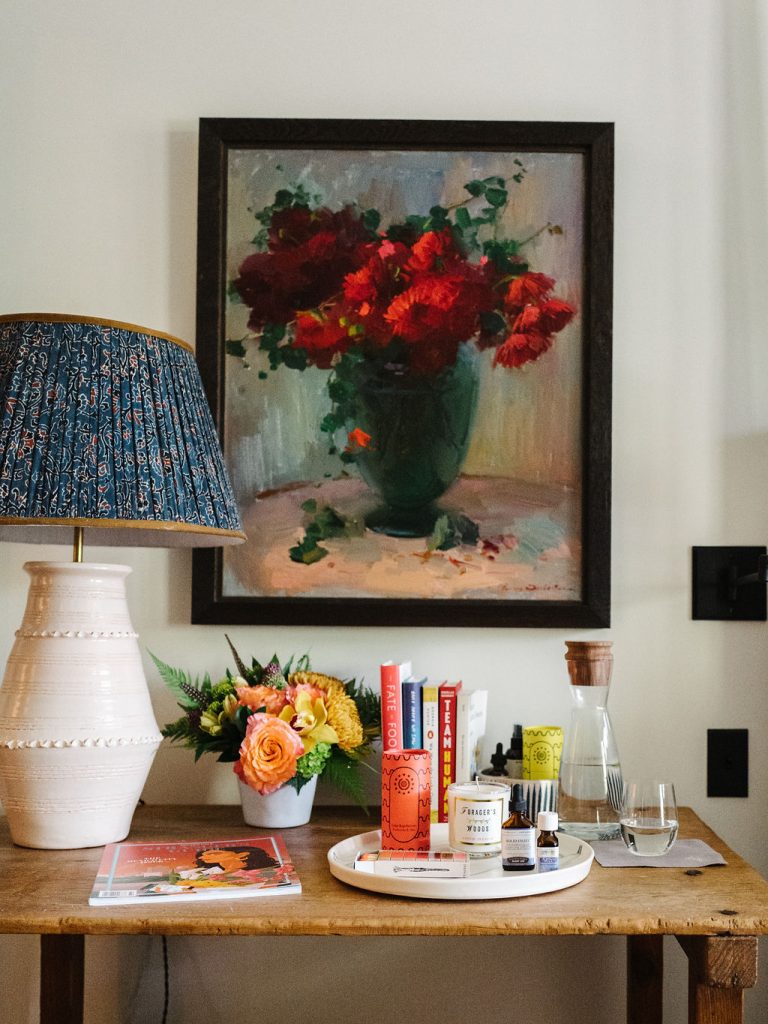 Two things you won't find on my nightstand? An alarm clock or my phone. I don't need an alarm clock—hello, children—and I've found that keeping my phone outside of our bedroom keeps my head clear. (Let's face it: The news and Instagram can wait.) 
Read on to find out what seven items have a dedicated spot on my nightstand this month, and let me know what's on your nightstand in the comments below!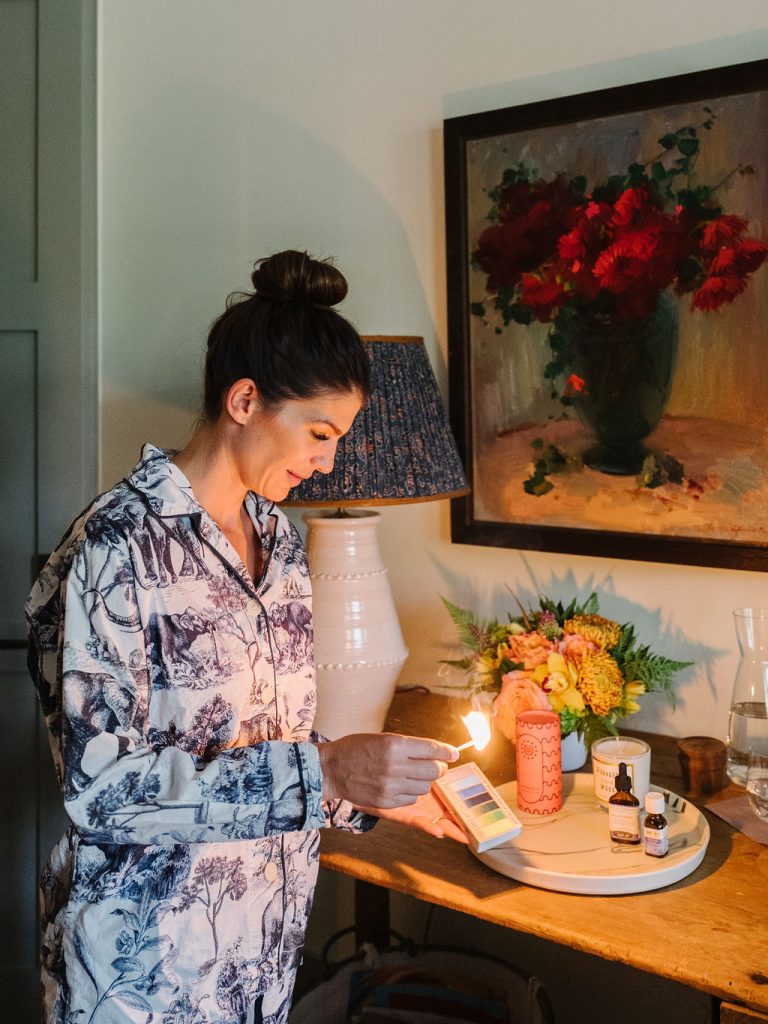 What's On My Nightstand
Austin Press Forager's Woods candle
This candle, which is a blend of soy, coconut, bee's wax and essential oils, smells so good and reminds me of Vancouver. Plus, I love that it's poured into a holder that's made out of recycled glass. 
I'm currently obsessing over this quarterly magazine that gives readers an inside look at different places around the world. The guides don't just talk about where to go or where to eat—they connect with the pulse and narration of locals through beautiful photo essays and investigative stories. Each issue is well written and thought-provoking.
I need all the chill that I can get! I've been dabbing a little of this essential oil mix onto my pillow or stirring it into some lotion. The combination of lavender, peppermint, orange, basil, peppermint, chamomile, and patchouli really relaxes me.
Staying hydrated helps keep stress levels down, but it's easy to forget. This chic carafe gives me a pretty reminder to drink up. And the glass is heavy enough that I don't have to worry about it shattering when three kids and a dog come stampeding into the bedroom in the morning.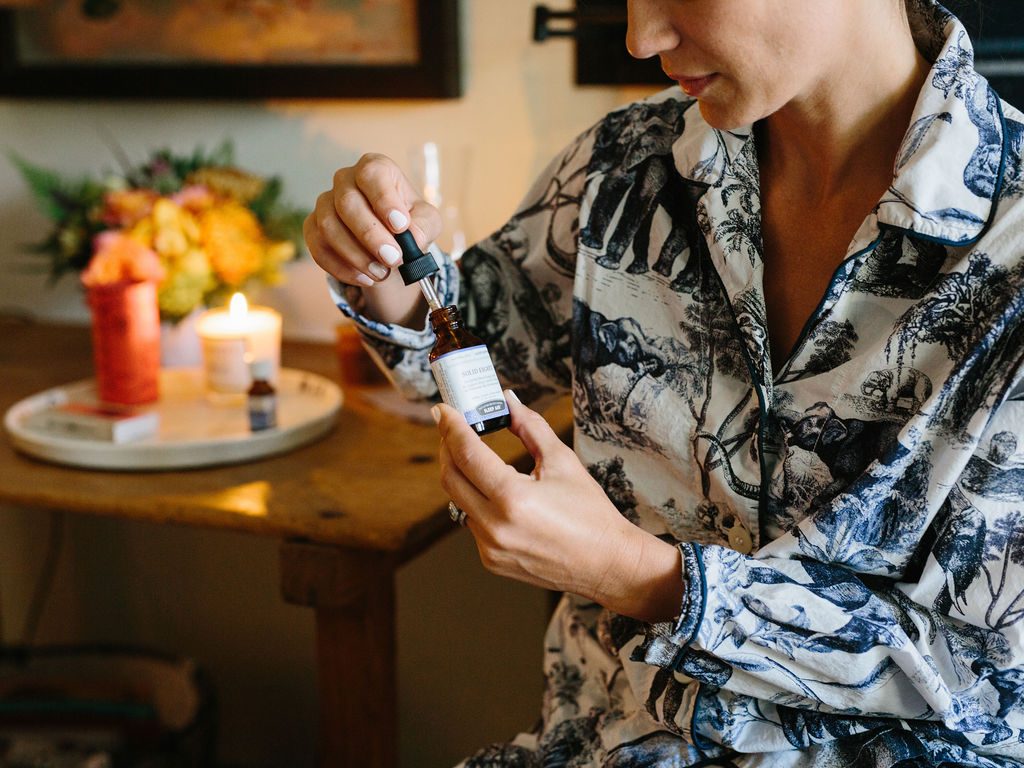 Herbalogic Solid Eight Herb Drops
I tend to wake up during the night, so I will try any natural sleep aid that prevents that. These drops, which you can put under your tongue or in water, are something I've recently started using. The blend of eight herbs is working for me so far. I've been sleeping better and feel less groggy in the morning.
Fredericks and Mae Cedar Rope incense
The smell of this incense is so soothing and is supposed to have anti-anxiety properties to help calm your mind and body before bed. Yes, please!
HomArt Washes of Modern Water Colour matches
I am a sucker for great design and bold colors, so this matchbox is right up my alley. I love the gorgeous colors on the cover—they remind me of an orange sunset. It honestly makes me so happy every time I open it up to grab a match to light a candle or some incense. And isn't that the point?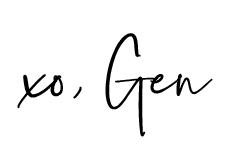 SHOP THIS POST