This year has forced all of us to grow in ways we never imagined. So I figured, why not find a way to grow a little together? I'm partnering with my friend Natasha Nicholes to challenge all of you to commit to growing something—ANYTHING. It doesn't matter if it blossoms, bears fruit or vegetables (or dies). Our only goal is to grow something together and learn from the experience. 
My own gardening journey started three years ago, with a total of two garden beds and a few chickens. Eleven beds (and SEVERAL more chickens) later, here we are. Taking the time to plant, to water, to prune and to pick different herbs and fruits and veggies has given us an amazing opportunity to connect with nature and each other. I love that our family garden has allowed us to experience firsthand how much care it takes to cultivate—and how satisfying it is to watch something we've planted grow into something we can eat! We're fortunate to have this special connection to the food that sustains us. It's something I deeply value, and I find relief and comfort in the sense of independence it gives me.
It's something everyone should have access to and why I have so much love for Natasha and her work with We Sow We Grow, an urban farming community in Chicago. The nonprofit grew from the garden Natasha cultivated with her family in an empty lot in her neighborhood. It's now a thriving community (in person and online) that focuses on food education and teaching people how much they can grow and learn—no matter where they live.
"Gardening became a status symbol for a long time. Urban farming especially became something else that was gentrified in a way. It's important for people to stick to their roots and know that they don't have to have some glorious backyard or expensive setup," says Nicholes. "So many people come to us unsure about being able to grow their own food, especially those talking about having a black thumb, and now they are proudly showing off their flowers and houseplants and the edible stuff that they're growing during a time of pandemonium for so much of the world—it's pretty neat to see that level of peace."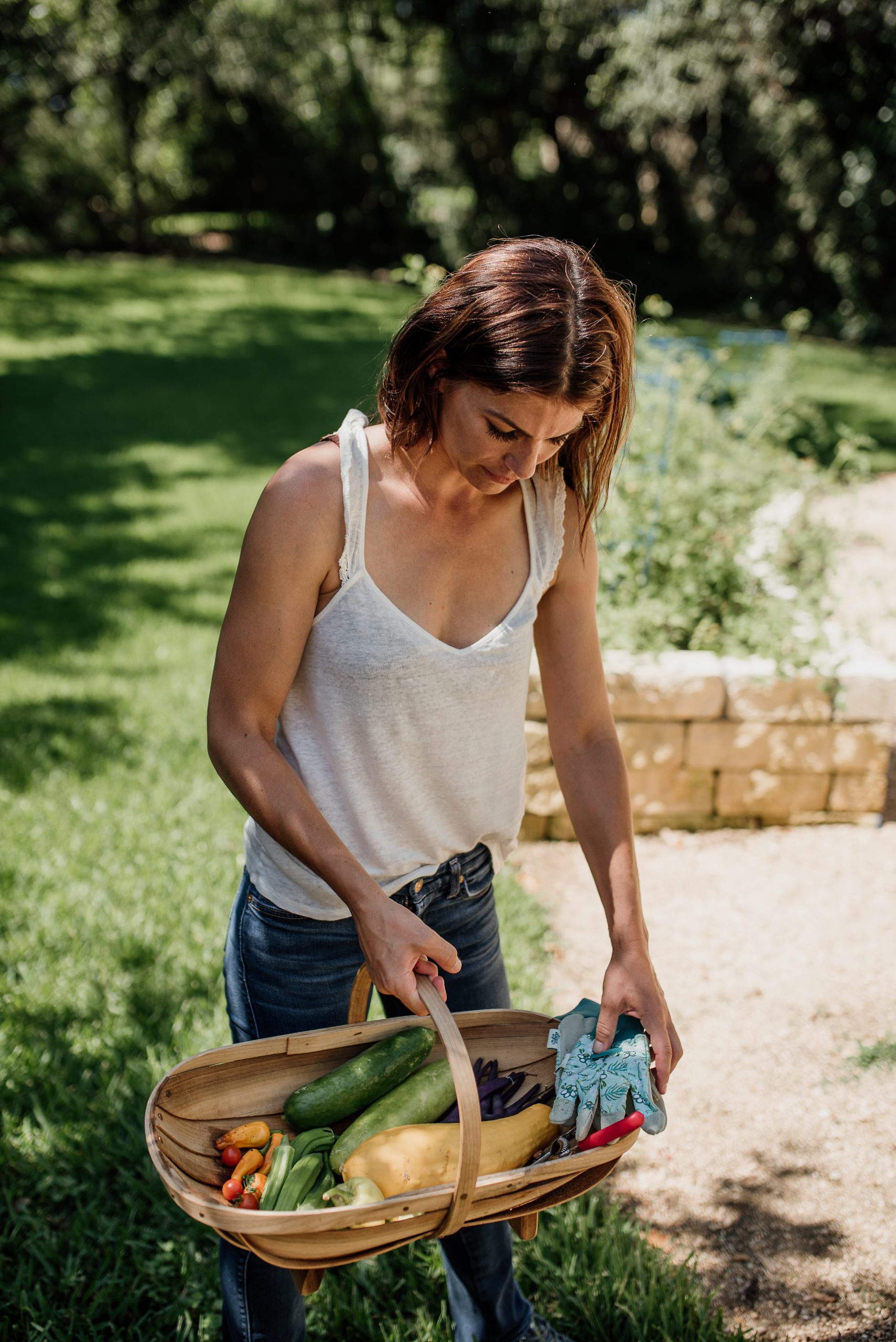 There is real power in growing our own food. Beyond the personal satisfaction and health benefits of gardening at home, it can plant the seeds for social change. 
In this country, more than 23 million families live in areas without access to supermarkets or other stores selling affordable healthy food options. These "food deserts" cause environmental health issues that impact families for generations. Gardens provide an oasis, beautifying neighborhoods and bringing people together to learn valuable life skills. Community gardens can also create jobs and volunteer opportunities, promote healthy eating and empower communities to be self-sustaining by growing their own resources. (The documentary Can You Dig This? by Ron Finley is worth a watch if you want to learn more!) 
Whether you live in the backcountry of Idaho, the suburbs of Austin or a 4-story walk-up on the South Side of Chicago, let's prove that we can all learn how to grow.
Natasha and I will be going live next week for GISH, my friend Misha's global scavenger hunt, to answer all your gardening questions and share what we'll be growing in our own gardens and window sills over the next month. Invite as many other people to join you in growing something at home and use the hashtag #wesowwegrow to share with us so we can follow along and support each other. I'll be posting information on how to join us for that discussion soon!
Not sure how to get started? Here, a few helpful hints:
Find your zone
At the risk of stating the obvious: Not everything grows everywhere. Before you pick what to plant, consider climate and sun exposure. For guidance, plug in your zip code at Garden.org to learn your "hardiness zone" and find a suggested planting calendar. Additionally, ask someone at your local garden center for tips on the best native plants for your region.  
Start small
There are lots of things you can grow that don't require a ton of space. "Herbs like basil, cilantro, sage and dill can grow easily inside your home and provide a great source to cook with," says Nicholes. Spinach and chard can easily be grown in pots and are a good option as the weather begins to cool. "Most leafy vegetables wilt under the heat of the sun; their sweet spot is about 75 degrees and below," adds Nicholes. If you're looking for seeds, try contacting your local college before hitting up the big box stores. Many universities have agriculture programs and can hook you up with free seeds, or even free gardening classes. We also love Seed Mail Seed Co. 
Check on growth daily
"You can't plant seeds and ignore them and hope it works out. They require daily work and attention," says Nicholes. She advises putting whatever you're growing somewhere where you'll be forced to look at it each day. "If it's out of sight, it's out of mind," says Nicholes. Need another reminder? The Planta app can send you friendly notifications when it's time to water and clean your houseplants or Seed to Spoon let's you track and keep notes on all the plants in your garden to stay organized. 
What are you hoping to grow? Share in the comments below!