In October, The New York Times ran a story declaring that mothers are the "shock absorbers" of our society. And moms everywhere said "Duh." The pandemic has simply spotlighted what we've always known: Moms do it all. We work, we care for the kids, we cook, we clean, we carry the mental load—and we make it all look easy (most of the time).
It's been a tough year-plus for moms, which is all the more reason to honor the women in your life this Mother's Day. The best gift you can give a mother is to ask them what they want. But if you want to surprise them or maybe give them a few options, I've put together a quick Mother's Day Gift Guide with items starting at $12. Happy gifting!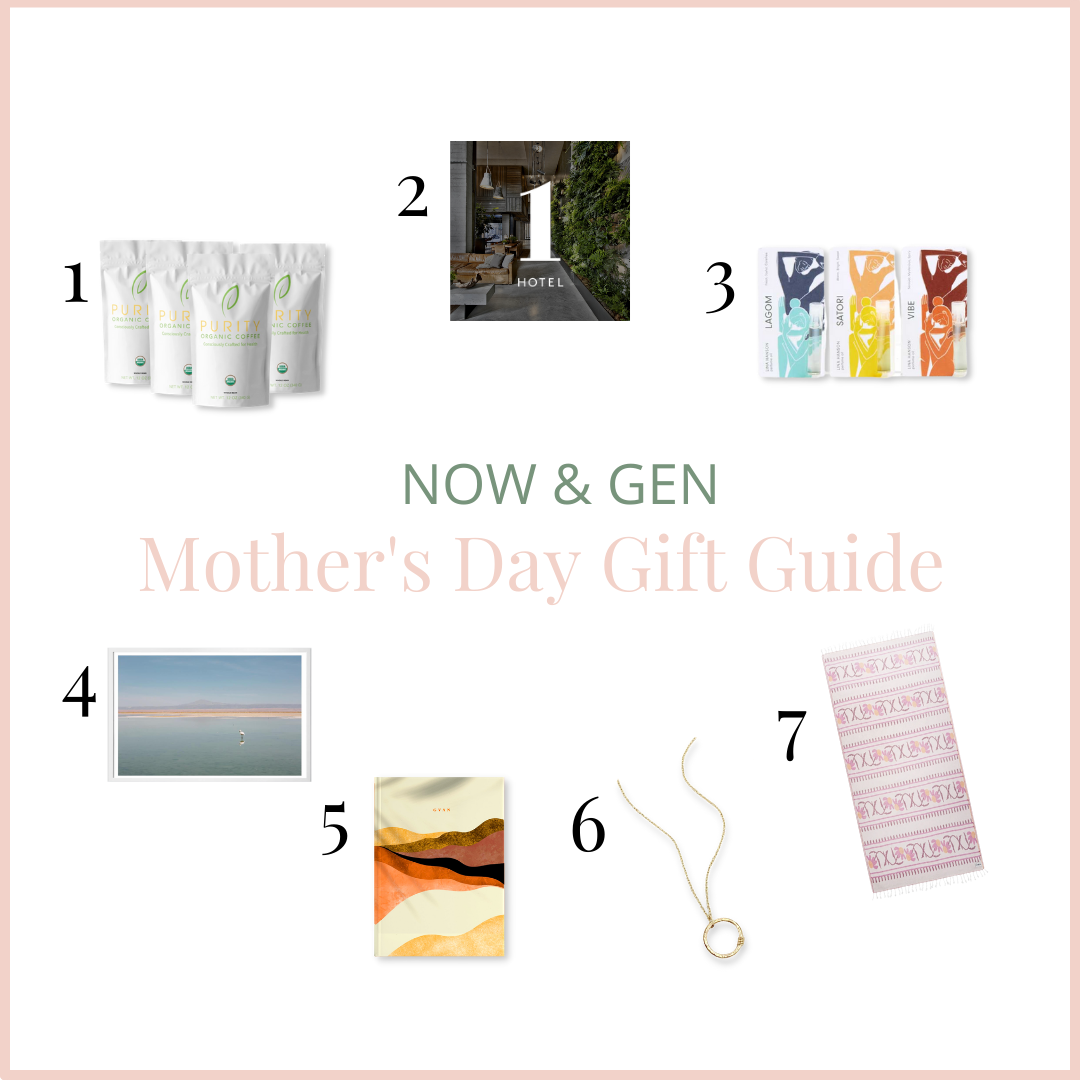 Purity coffee subscription, $49 and up
Amp up mom's morning routine with Purity Coffee, a certified-organic, specialty grade coffee that's high in antioxidants and free of contaminants. Choose whole beans or coffee pods, whichever would make her life easier (and more energetic).
A staycation (priceless)
Let's be real: What every mom needs after the past year is a break! Even just a night away to read, sleep, and sit in silence could sustain any mother figure in your life for the next year. We're fans of the sustainable 1 Hotels in New York City, L.A., and Miami, but we're pretty sure any hotel will do. Rest easy, ladies.

Lina Hanson Perfume Discovery Set, $24
Help mom discover her new favorite scent with this set of three mood-boosting perfume oils.

A nature print, $395 and up
Bring the beauty of the outdoors to mom's house. I'm loving this serene print of the Atacama salt flats.

Personalized eco journal, $12
A beautiful notebook to help mom organize her thoughts, jot down her to-do list, or collect cherished family memories.

Be Open Recycled gold necklace, $88
A timeless and modern classic she can wear with anything.

Sand Cloud towels, $48
I'm currently obsessed with these eco-friendly, sand-resistant towels made from 100% organic Turkish cotton.

For even more Mother's Day gift guide ideas, head over to @towwn, where we're featuring sustainable experiences mom will love.