Listen up, busy bees… I'm partnering up with Blue Apron to give your kitchens something exciting! When you are as busy as I am, sometimes the simplest tasks can be difficult to do. (There are days when I forget to wash my face…yes, it happens!). The hardest part of being on-the-go? Skimping on dinner. I truly love to cook, and being able to make a healthy meal brings me such joy, but lately, it has been hard to dine "homemade." Spending time at the grocery store and scouring mouthwatering recipes online are often out of the reach of my schedule. So, cue Blue Apron, the meal delivery service that has absolutely, 100% saved my dinner game.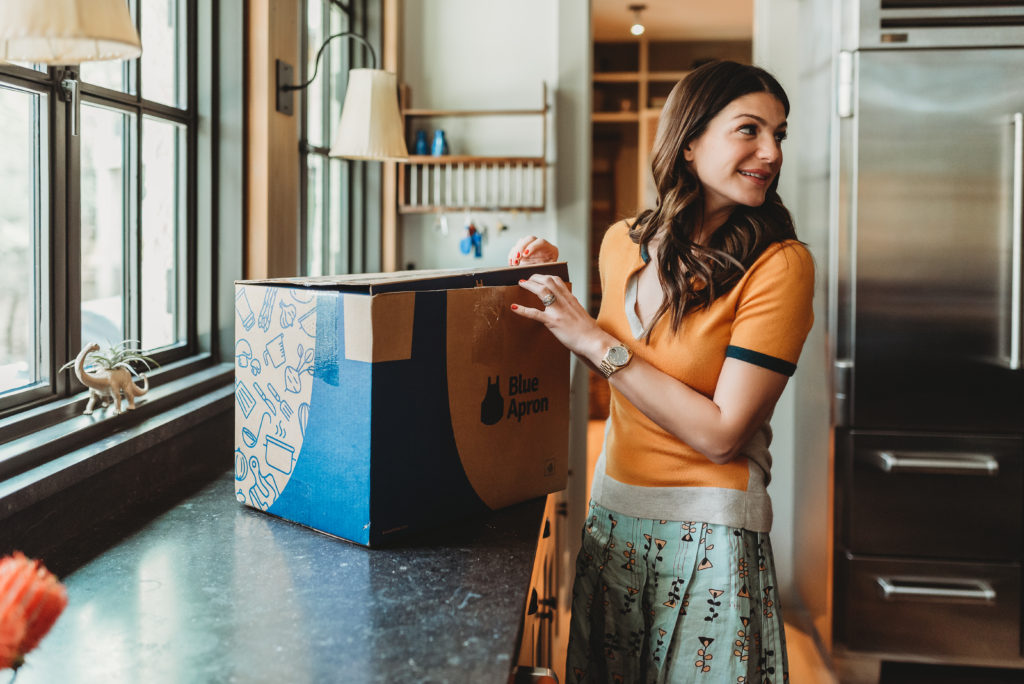 I first heard about this service through friends who've been on their Blue Apron kicks for several years now, and all they've ever done is rave about it. How does it work? Every week, Blue Apron sends a box of fresh ingredients and recipe cards to make a delicious meal for two or four people in under an hour. The days of crumpled grocery lists and endless market lines are no longer! Blue Apron means no more takeout–a blessing for our tummies and our wallets–and no more guesswork. Also, the two portion meals are simply divine for date nights in with Jared.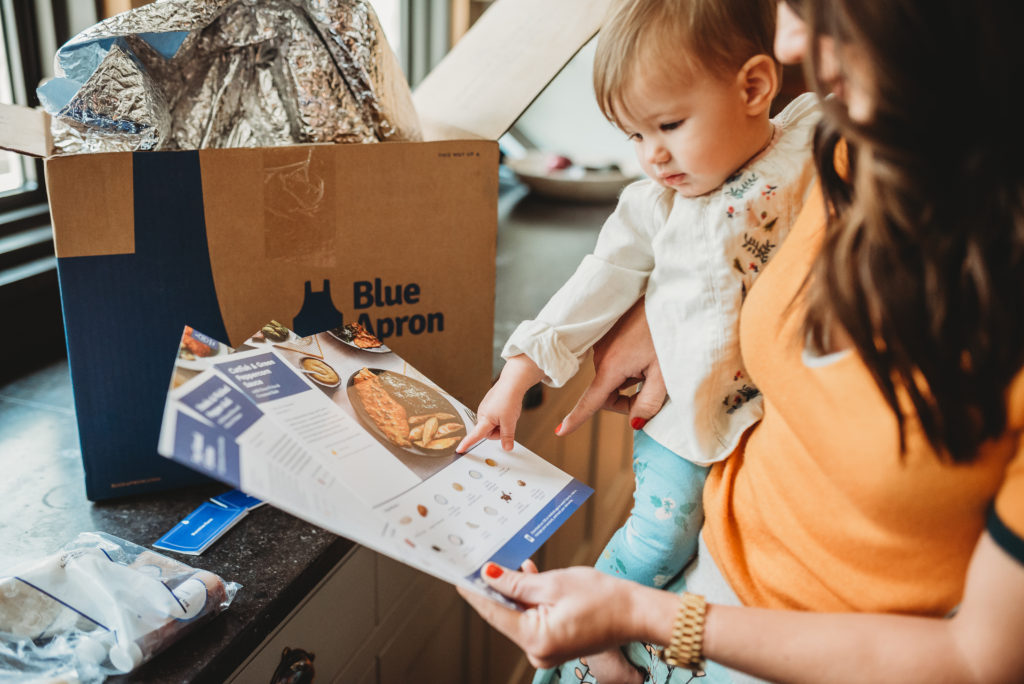 Every ingredient for each dish comes pre-portioned and beautifully packaged in the Blue Apron box. The recipe cards are included and give step-by-step instructions that are simple and easy to understand. Plus, I'm learning so much about cooking. The simplicity and health factor in each meal is making me feel like a bonafide chef! Last night, we devoured Soy-Glazed Chicken with Sesame Carrots and Rice, and you know you've nailed it when your littles are asking for seconds! And every recipe is between 500 and 800 calories.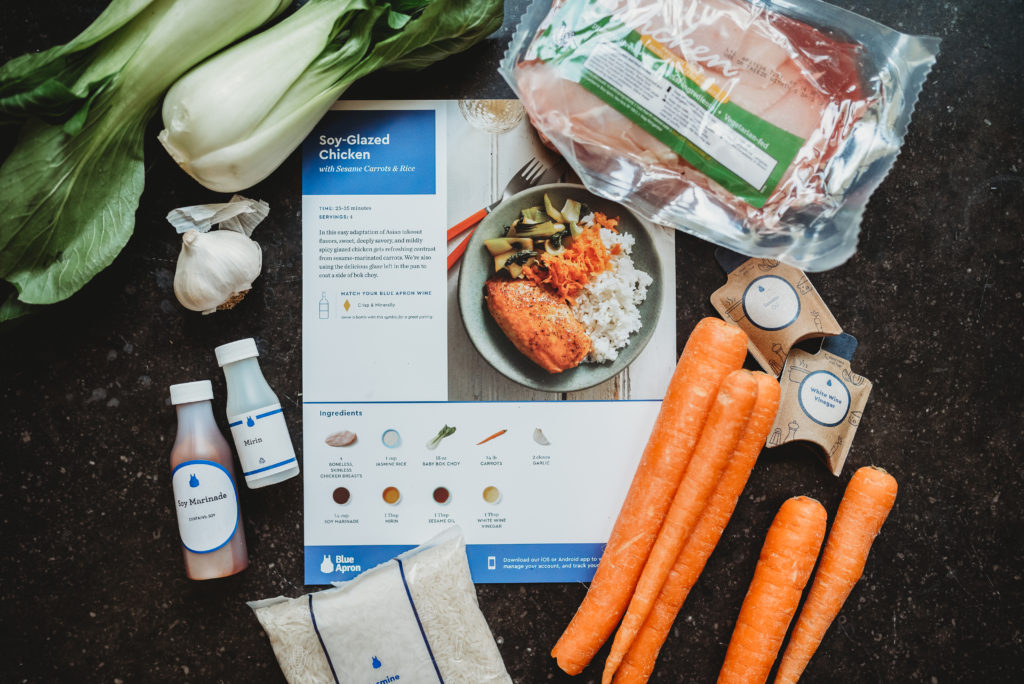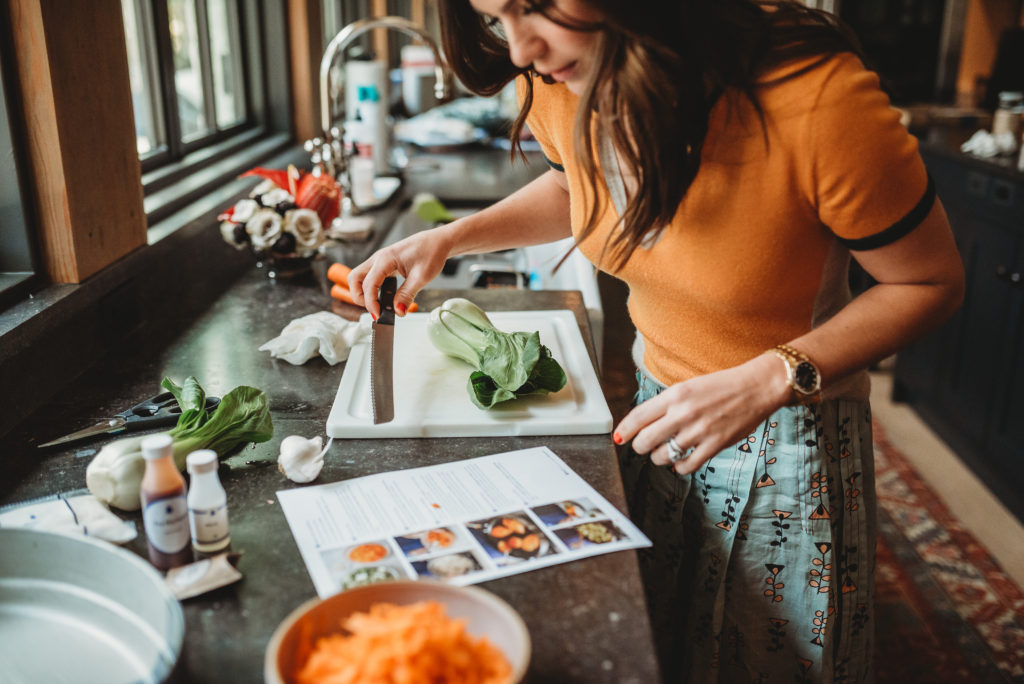 But the best part? If you want to give Blue Apron a go with me, the first 100 people to sign up will get $40 off their first two weeks! Sign up here to get going.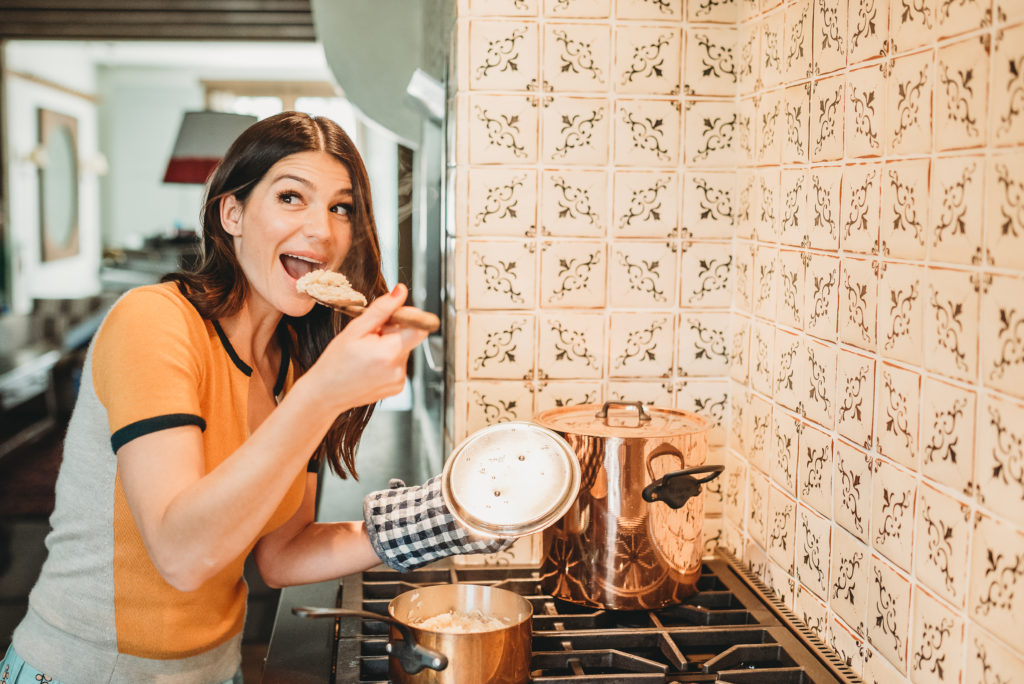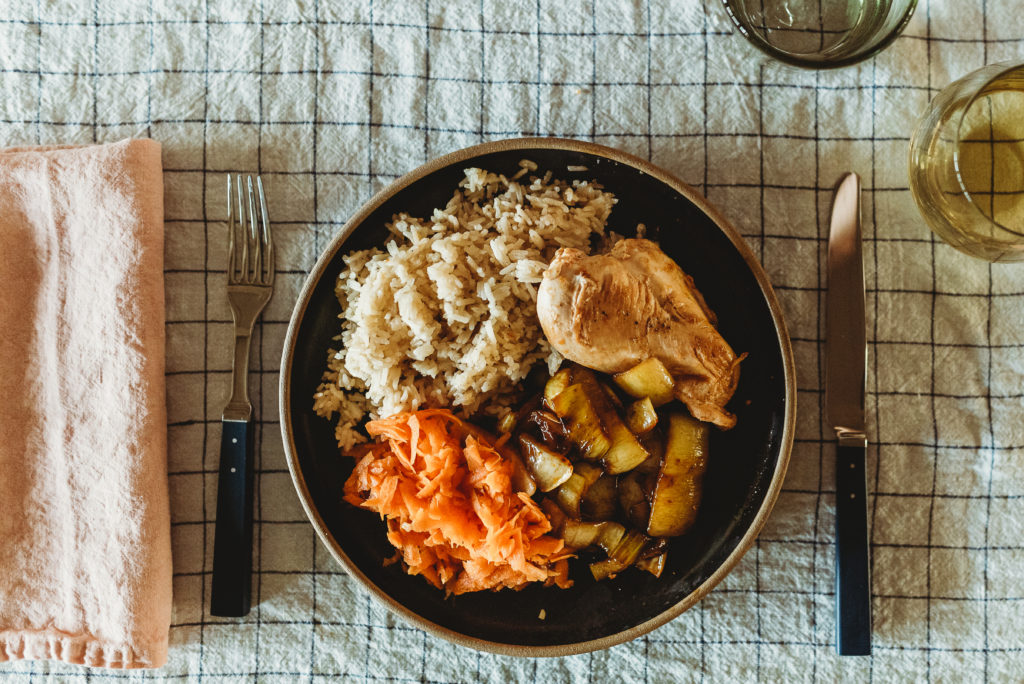 Blue Apron is great for the beginner chef or the busy mama like me. Want fresh dinner ingredients delivered right to your kitchen counter? First 100 people to try Blue Apron will get $40 of their first two weeks! Don't forget to enter by clicking here!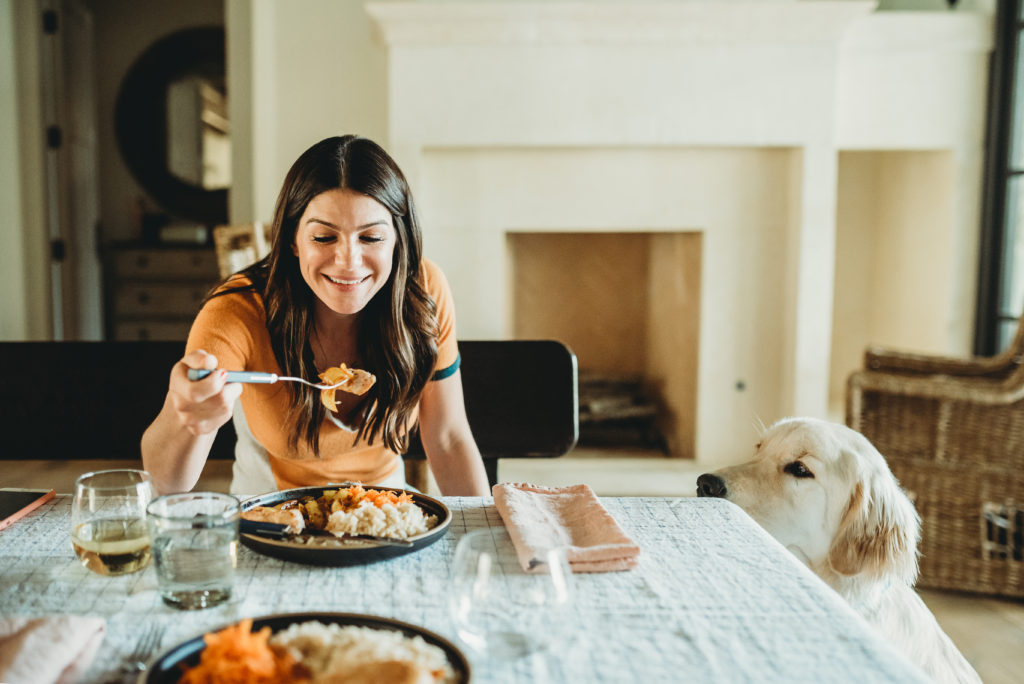 Sponsored by Blue Apron
Photography by Angela Doran