When you're a mom, it's often hard to find peace, and with 3 kids, the juggle and hustle required can make me ache for quiet time. There are days when I do get lucky. Now that Tom is in elementary school and Shep is in preschool, me-time has become more of a possibility. When it's just Odette and me, I can sometimes sneak off during her naptime for a short, much needed spa day. I love having spa days at home whenever I can manage, and these days, AHAVA has totally made the indulgence a truly luxurious experience.
I've always been a fan of AHAVA's Dead Sea Salt Soap, but recently I've started experimenting with some of their masks and creams. I'm so glad I found their Dead Sea mud facial masks and hand creams–they're absolutely divine and work wonders for my skin.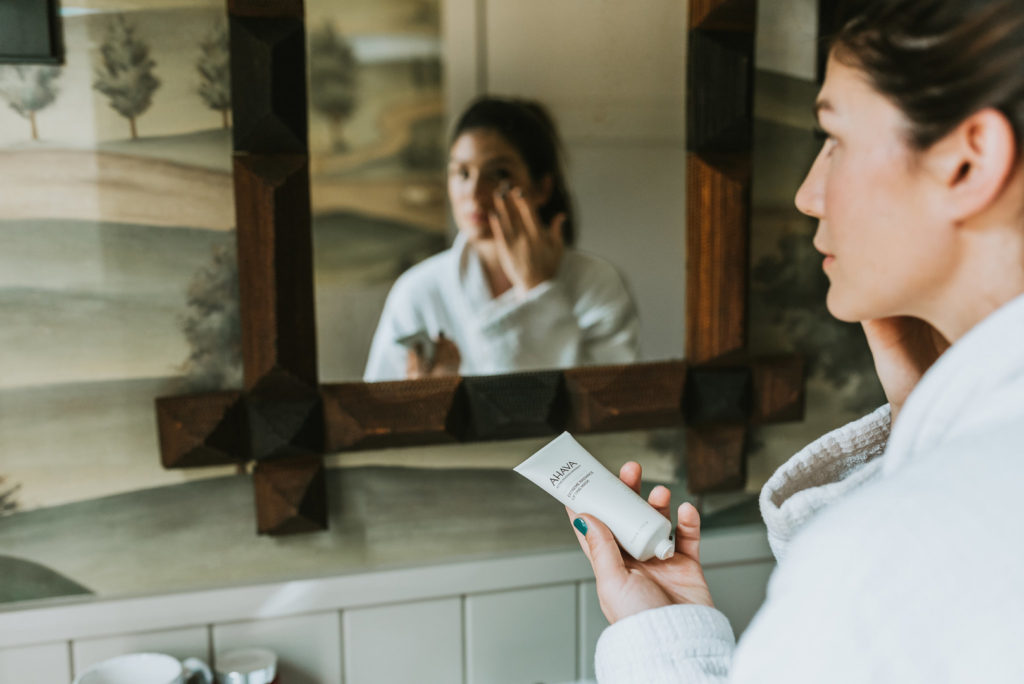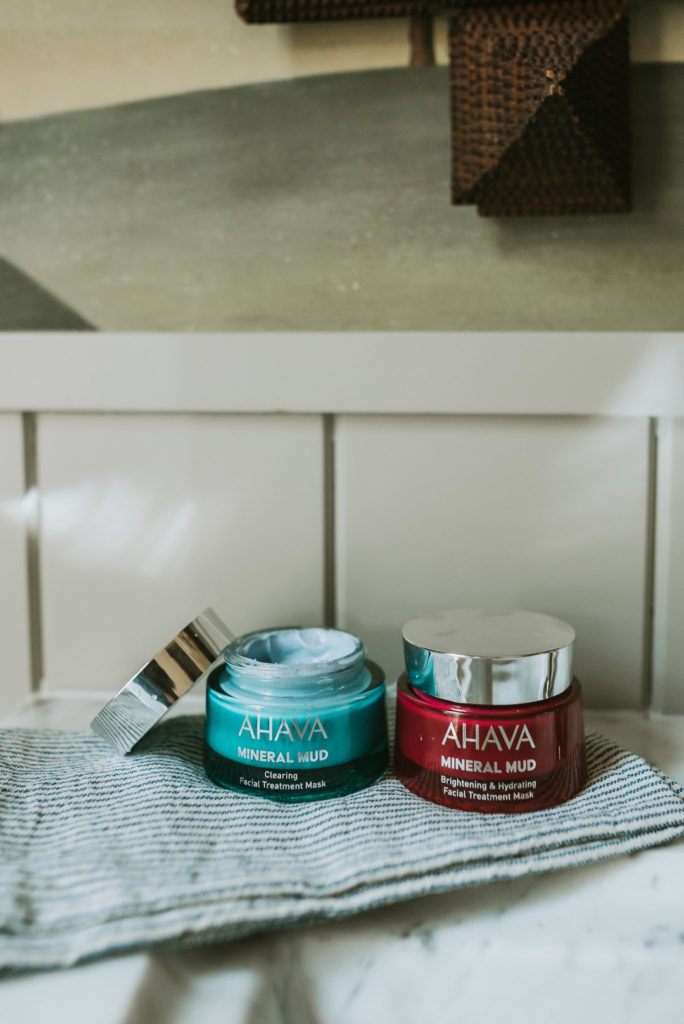 The first mask I used from AHAVA was their Purifying Mud Mask. This mineral-rich mask truly works to detoxify my skin and absorbs all the dirt and oil of the day, leaving my face feeling refreshed and radiant. I also love that it takes so little time and my skin feels so hydrated and clear.  If you want a deeper clean, try putting on the mask in the shower. The steam from the water opens up your pores and invites the mud's moisturizing quality to seep right in. The mask also can be used as a spot treatment (so versatile, right?), and works overnight to reduce redness and inflammation.
I also tried their Clearing Facial Treatment Mask made with the famous Dead Sea mud. The mask also contains Jojoba granules that provide gentle exfoliation, Magnolia Bark Extract that has natural anti-bacterial qualities, and Acnadecidol™ which helps reduce oil production and clogged pores. The mask targets pores and blemishes, using the Dead Sea mud to purify and detoxify the skin while preventing breakouts.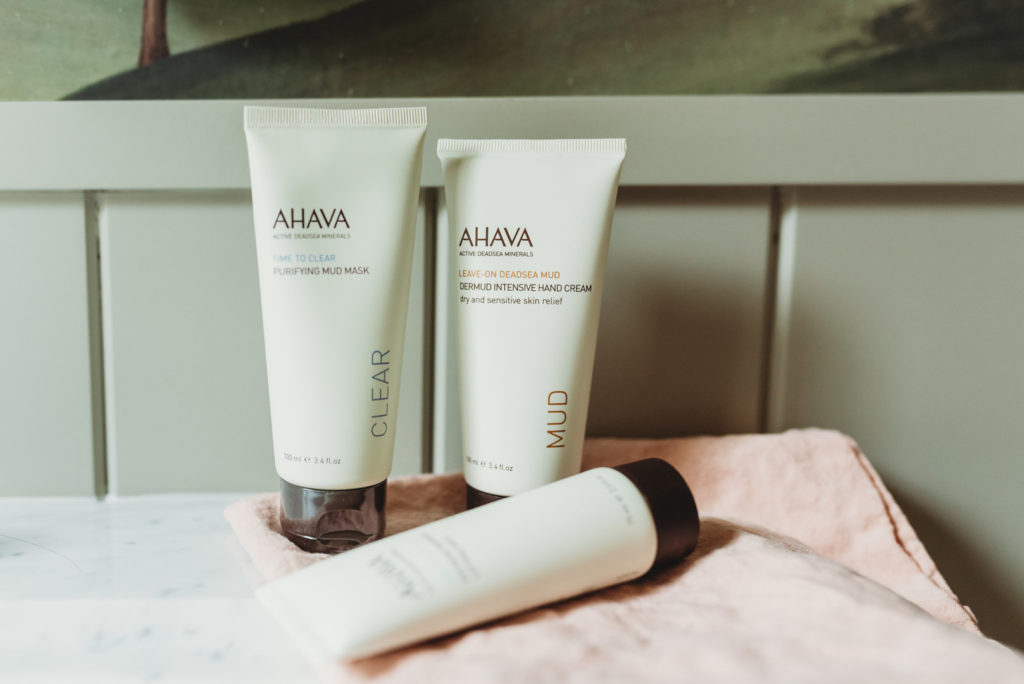 Next, I tried the Brightening & Hydrating Facial Treatment Mask. The mask works as a deep moisturizer that also wipes away excess oil and debris. In addition to the miracle Dead Sea mud, this mask contains Niacinamide (Vitamin B3!) and Natriance Brightener, ingredients that both fully illuminate and radiate my skin. The mask is naturally hydrating, and my skin glows after I take it off. The natural green color neutralizes redness and corrects discoloration for a more even skin tone.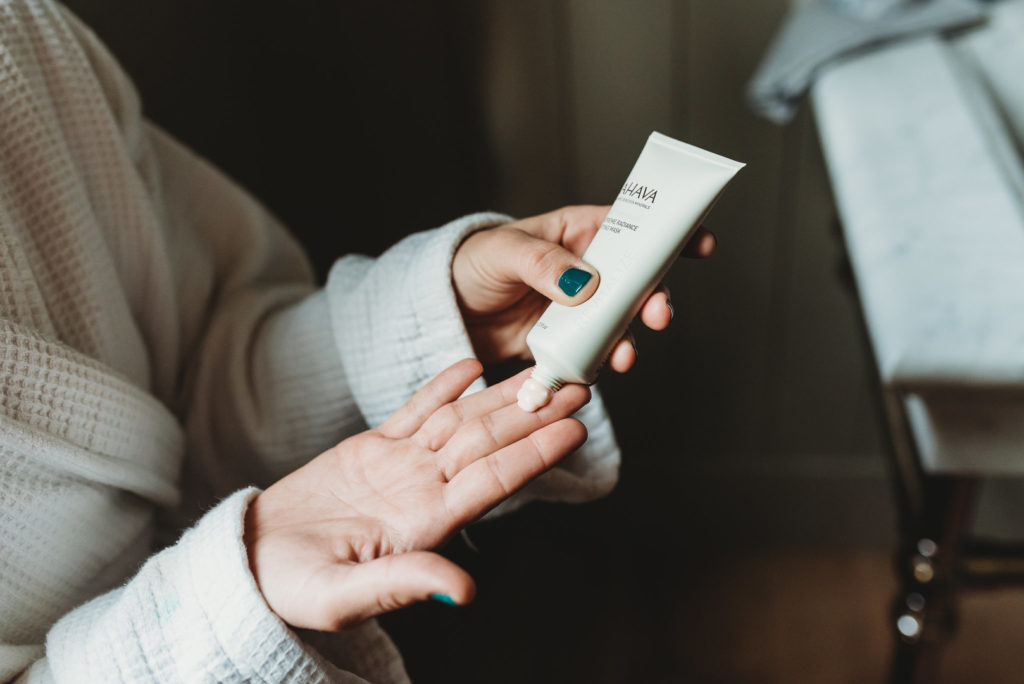 Finally, I discovered their hand cream–and thank goodness! Since I travel so frequently my hands are incredibly dry. I'm always on the lookout for a great hand moisturizer. The Dermud™ Intensive Hand Cream in two words? So rich. The cream is crazy moisturizing and cures the driest of skin, and during this winter, my hands have been dry. The Dead Sea mud rears its mineral-rich power to soothe my cracking, irritated hands. The cream is its own little hand mask: it's almost like an invisible glove of hydration. This stuff is long lasting, and I can feel the silkiness even after washing my hands millions of times.
Consider me smitten!