Thanksgiving gives us the opportunity to pause, sit down, and reflect on what we are thankful for. Every Thanksgiving, like many of you, my family has a tradition of going around the table to say what we're grateful for. (Me? I'm most thankful when someone else does the cooking.) I know it's a little cliché, but it's a sweet ritual and I look forward to hearing what the boys come up with each year. It also reminds me that I should be practicing gratitude more often—not just when I'm shoveling another bite of stuffing into my mouth.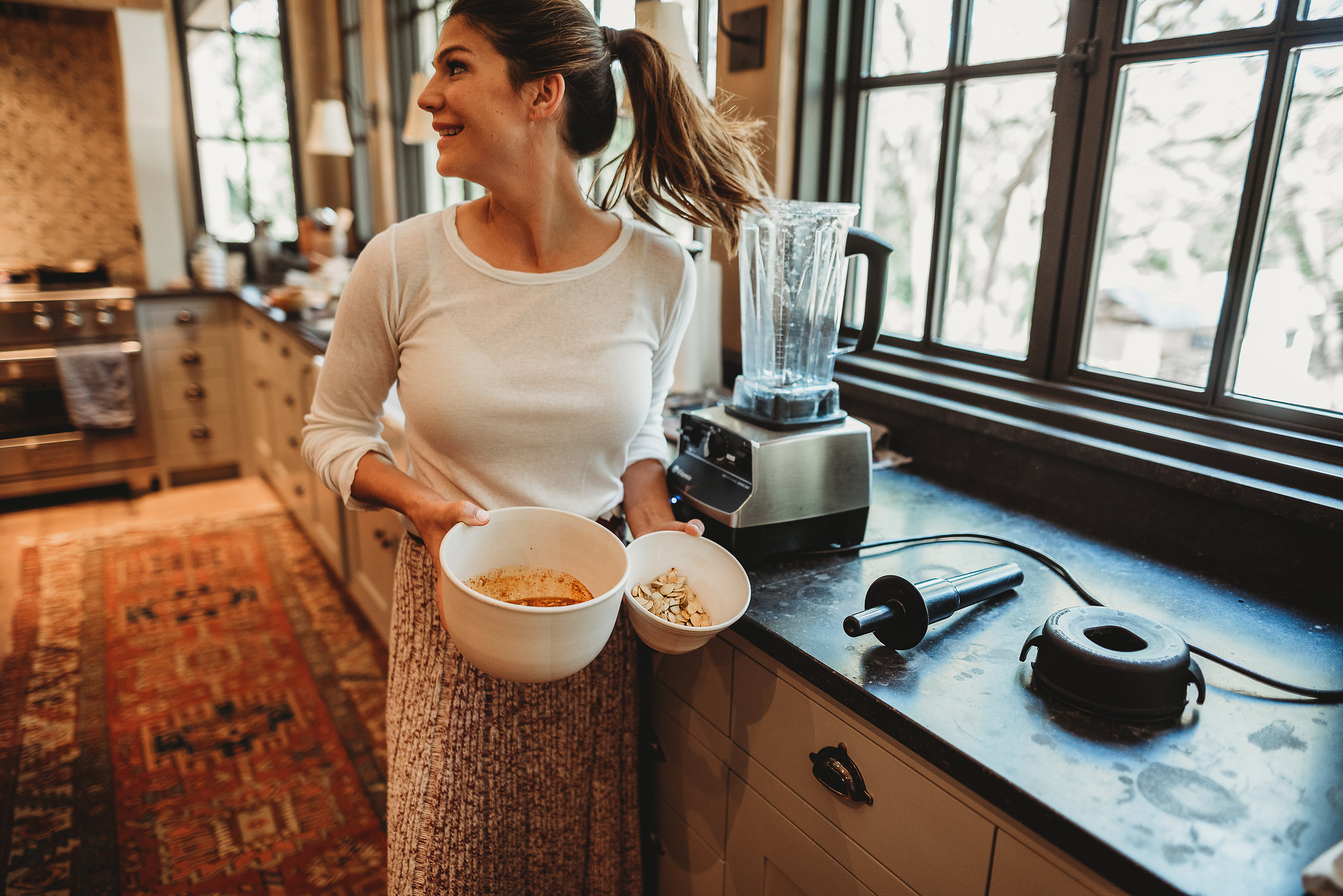 Because between diaper changes and shuttling the boys to school and sports practices, the days can feel like a blur. And I'm not exactly thinking," I am so grateful for this moment." No. I'm usually thinking, "Oh crap—I'm late, I suck at this mom thing, or what time exactly is too early for a glass of wine?"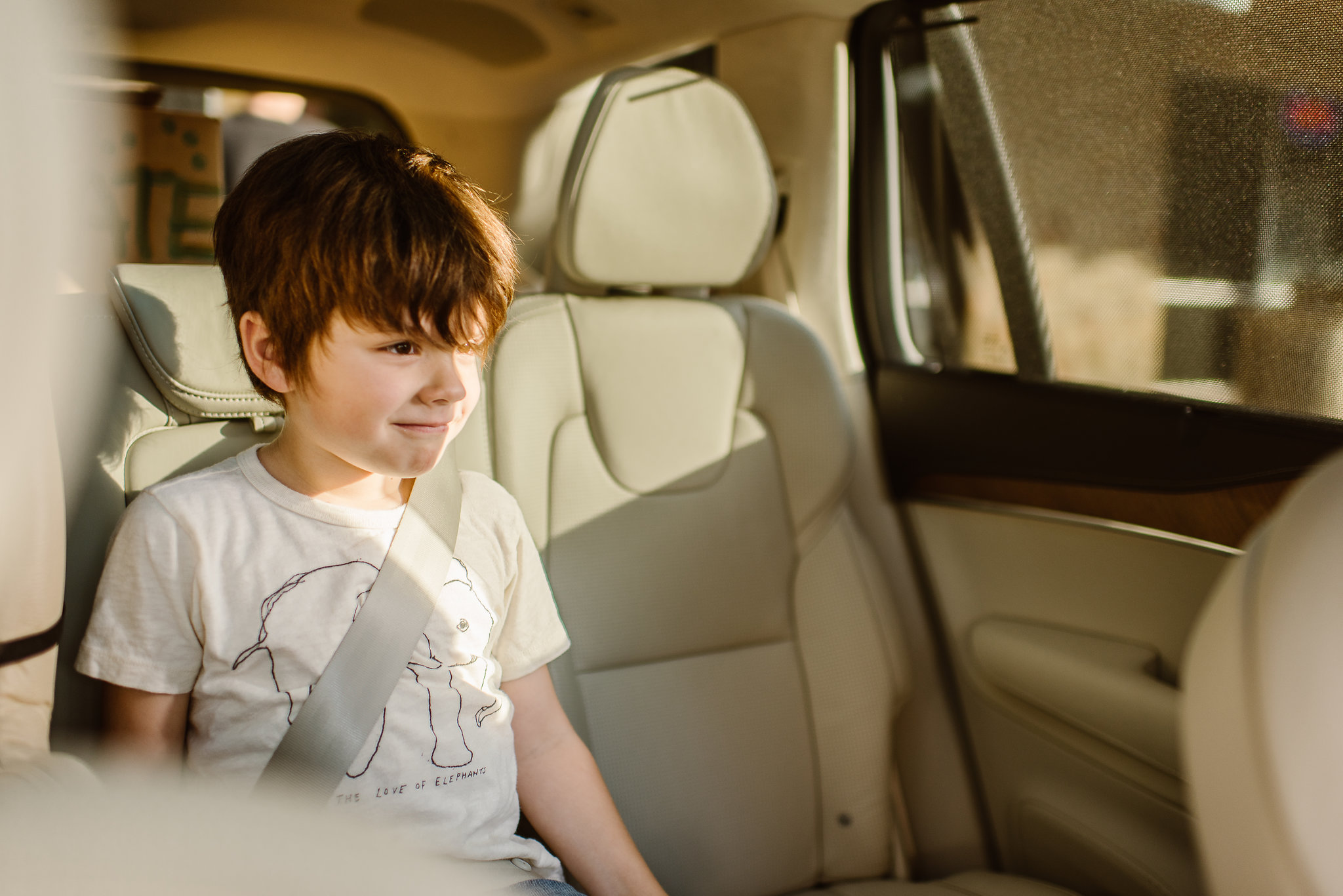 Gratitude really is good for us, though. Research shows that it can lower blood pressure, improve sleep, boost our immune function and reduce our risk for depression. In a recent study, they even found that the simple act of writing gratitude letters—regardless of whether they're sent—can even improve mental health by shifting our thoughts away from negative, toxic emotions.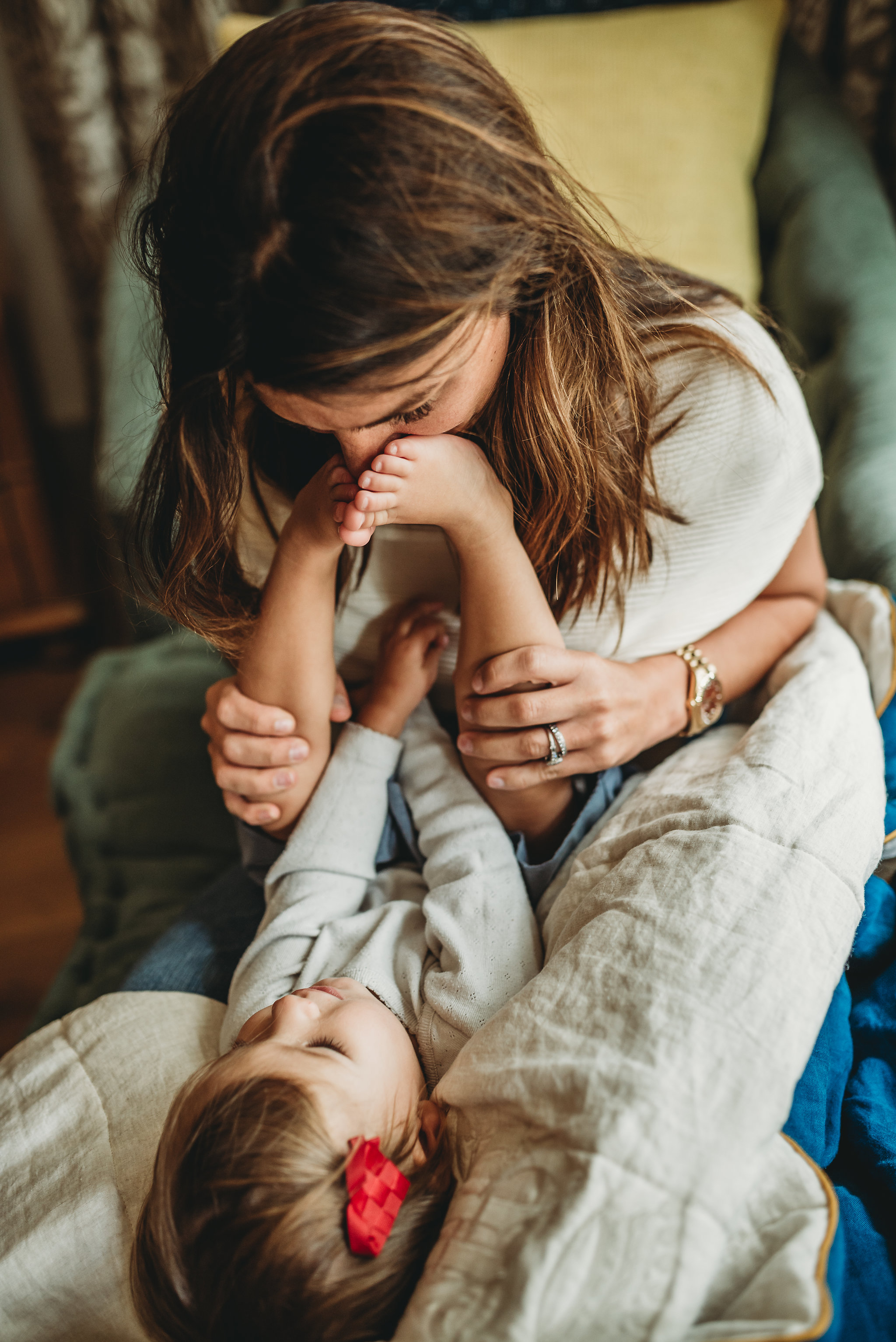 It's incredible that such a simple act can cause such a huge shift in attitude. It made me curious about other easy ways to weave gratitude into our daily lives, so I did a little digging and found these four science-backed tricks. Here's to hoping I can turn them into habits that last long after Thanksgiving is over.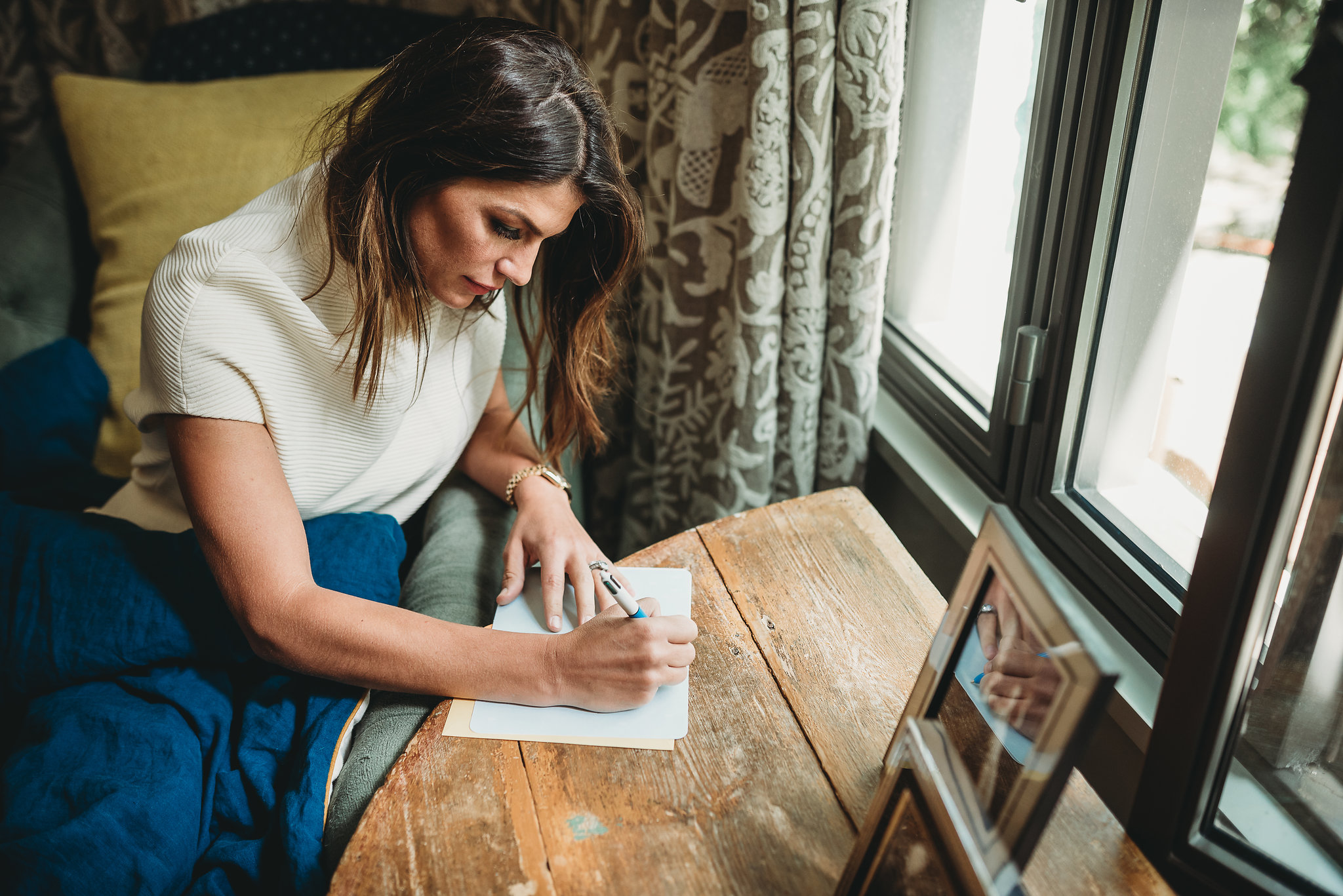 Keep a gratitude journal
Writing down a list of good events at the end of each day—and why they made us happy— lowers stress and makes us feel more calm, according to a study in the Journal of Personality and Social Psychology. I've never been great at journaling, so I love that I stumbled across The Five-Minute Journal. Each page prompts you with simple questions like, "What would make today great?" and "I am grateful for…" in the morning, and then "3 amazing things that made today great" at night, with a couple of lines to fill in for each. It's organized and makes the practice feel really manageable.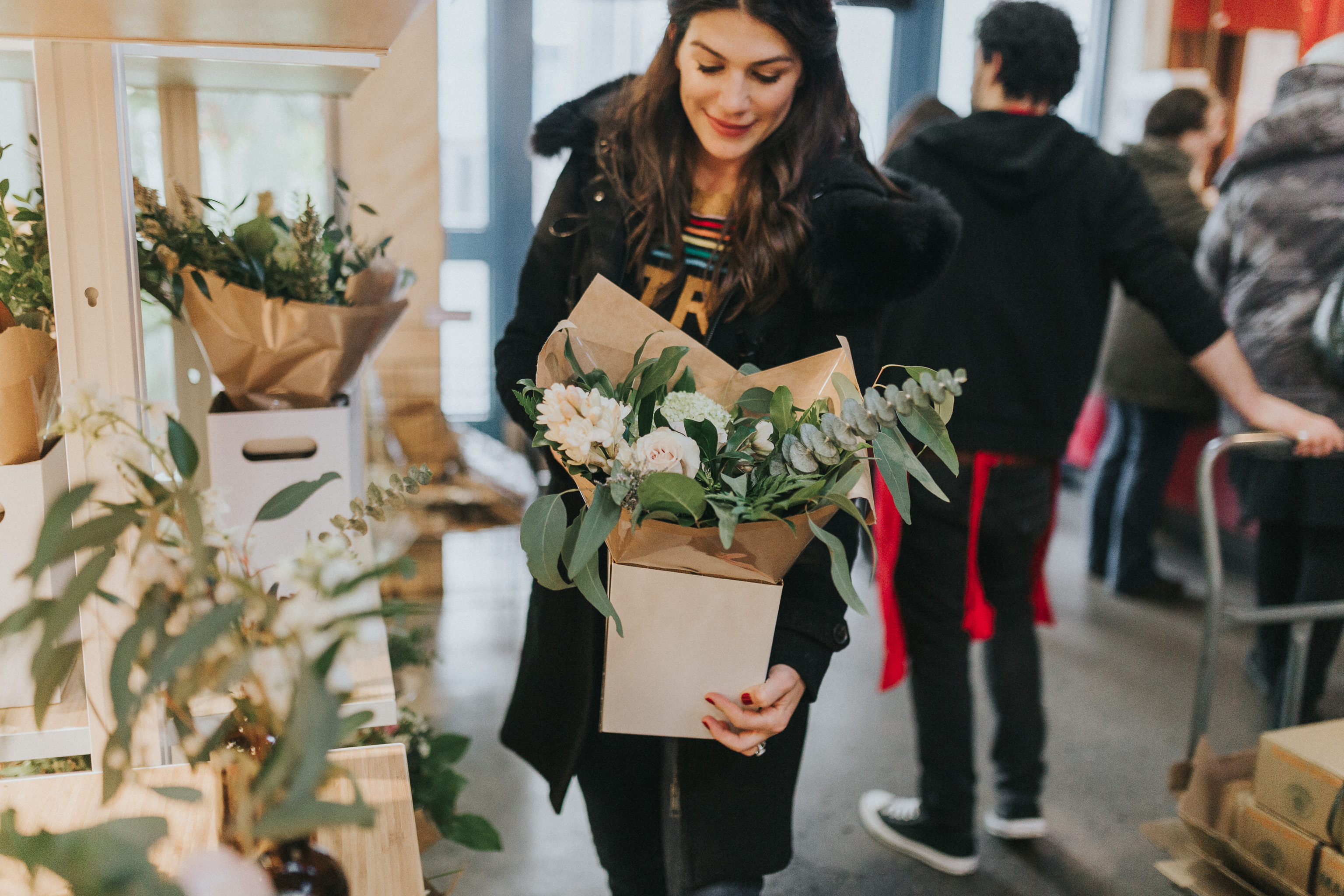 Say "thank you"
Another study of married couples found that regular "thank you's" act as a relationship protector when arguments flare. Feeling appreciated and valued strengthens your bond. And it turns out the more you say it, the more ingrained it gets and the more often you'll do it. I've also found that it makes it easier for me to focus on all the good things Jared is doing, rather than dwelling on the fact that he forgot to put the effing toilet seat down (again).
Be here now
Just 10 minutes of daily meditation can improve our mood and prevent "mind wandering" that can leads to anxiety, according to a 2017 study. Being "present" is an ongoing challenge for me, so I'm a big fan of the Headspace app. You can get the basics for free or pay a subscription fee for guided and non-guided meditation options. They even offer themed sessions on everything from focus and compassion to kids and sleep.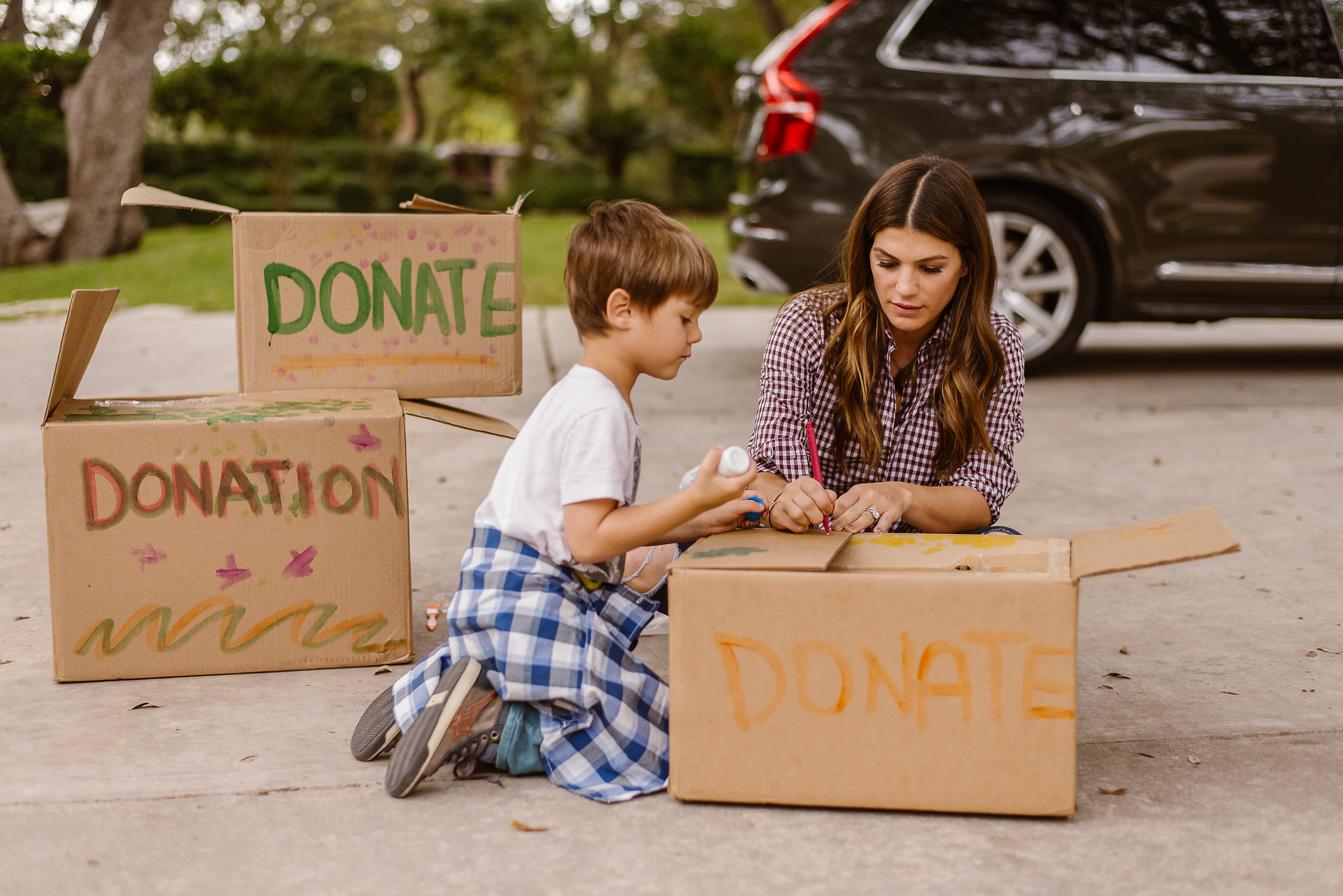 Give Back
Volunteering can improve our physical health, life satisfaction, happiness and self-esteem, according to research in BMC Public Health. Whether it's school fundraisers or advocating for Out Youth, working with others to better our community always gives me a new perspective and makes me feel a renewed sense of gratitude.
So in this new spirit, THANK YOU all for reading, and I'd love to hear how you practice gratitude in the comments below. I appreciate you!