I love this time of year. The weather is finally getting cooler, which means I can pull out my boots, sweaters and jackets (layering makes me so happy!), watch as the leaves change from green to yellow to orange, and cozy up with my family over hearty stews and roasted root vegetables. I also love that it reminds me to be more present and enjoy family time before we launch into the chaos of the holidays—which inspired me to make a fall bucket list this year.
Here are some of the things I hope to do this season with our family (or just for me). Check out my list below and let me know what your fall bucket list looks like. There's even a graphic you can pin and print for yourself if you need some inspo!
Spend one-on-one time with each of my kids
As my kids grow up and participate in more sports and after-school activities, I'm finding it harder and harder to spend quality time together. And the older they get, I'm finding the more different they are and the more unique their experiences. For instance, Tom isn't as vocal about what's going on at school and I've learned that throwing the football around or kicking the soccer ball together helps him discuss his feelings with me. I want to be mindful of what they are into individually—it changes so often!—and do a date night or a cool activity that honors and explores it.
Watch a movie under the stars
When I lived in Whitefish, Montana, there was a really cool drive-in movie theater that we used to go to. I loved watching movies under the stars, curled up under a blanket and breathing in the cool evening air. I just discovered Blue Starlight Drive-In here in Austin and can't wait to share the experience with my own kids. They love movies that give them just enough of a fright, so something spooky for Halloween will be perfect.
Have an outdoor adventure
This season can be a whirlwind of school activities and sports practices, so I want to be sure to carve out time to slow down and just play in nature. I'm working on a top secret outdoor adventure with the boys (shhh!) and a little mommy & me day trip with Odette. I hope they will remember it forever. 
Get crafty
As a kid, I looked forward to Halloween every year. Full disclosure: It was mainly for the candy, but I also loved the traditions. For us, it meant picking out pumpkins at the pumpkin patch, using our imaginations to carve them into jack o' lanterns and decorating the house with all our spooky creations. I love the macabre and dressing up, so using Halloween as an excuse to channel my inner dark side and try some new crafts with the kids makes me giddy. It's so cool seeing them flex their creativity through their costumes and by decorating their rooms in a fun way. 
Plant something new
We have one garden bed that just doesn't want to grow. We've planted it twice, and, for whatever reason, it doesn't lend itself to fruit-bearing plants or to anything edible. But I'm determined not to give up! This time I'm thinking maybe we'll try some pollinator plants to attract butterflies, bees, and lady bugs…
Master a killer classic cocktail
I love a good holiday cocktail, but I've always wanted to master the classic Manhattan. I'm a big fan of the sweetness of bourbon, and I love the idea of making my own muddled cherries. I imagine myself drinking one at the end of a long day. What a great start to a relaxing night or the weekend! 
Create a new work space
I thought working from home would be a great idea, and I could easily carve out a space for myself. Boy, was I wrong! The truth is that I often hear my kids, or my husband, or my dog and I get distracted or am unable to dedicate the right amount of time to my work. I think having an actual room where I can lock the door and remain undisturbed would be a positive for my work life.
Try a new recipe
I love a great fall dish like this Ribollita by Mark Bittman. My friend Virginia Davidson introduced me to Mark's recipes, and I love how he simplifies cooking.
Take a quilting class
Things I rebelled against as a young woman, like cooking and sewing, I now really wish I had learned. Not because I think women are meant to hone those skill sets, but because they make me feel independent and self-reliant. And some of these skills, like quilting, feel like they're becoming a lost art. I've always admired the craftsmanship of quilts and love the idea of making something that can be used everyday and kept as a family heirloom.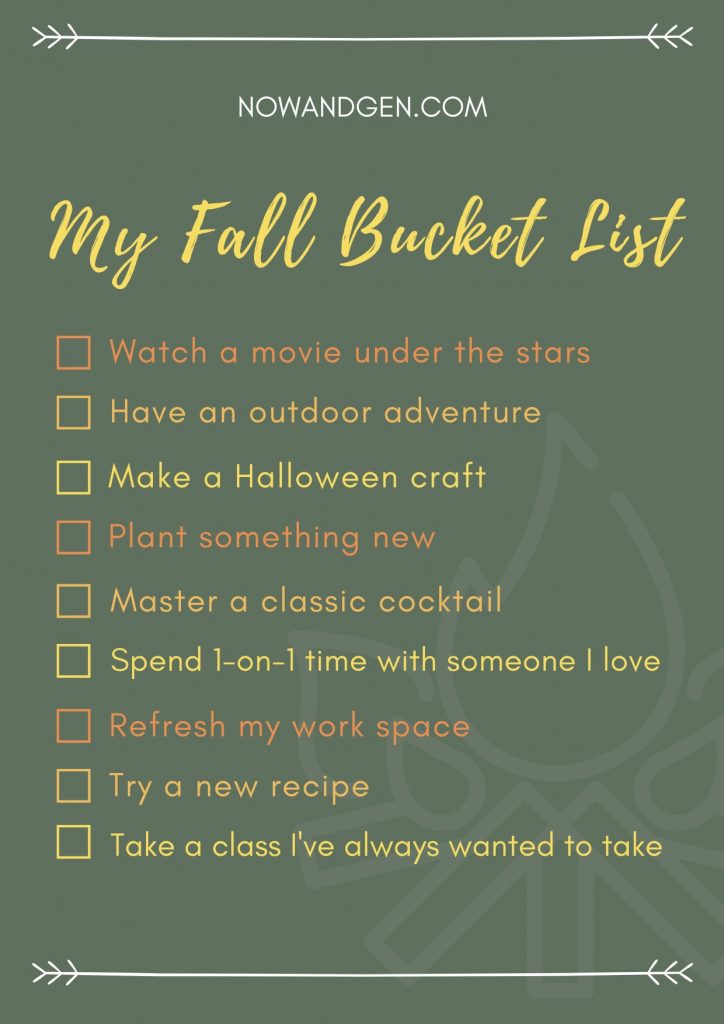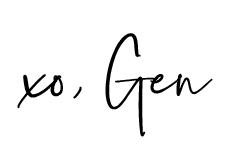 SHOP THIS POST