Thank you all for the love and support on my Now+Gen Kohl's collection! I so appreciate all your feedback, and I've loved seeing how you're wearing the pieces I worked so hard on. Keep tagging me in your looks on Instagram!

When I announced the collection in August, I mentioned how important it was to me that the pieces worked well throughout all four seasons. Here in Austin, temperatures are finally dropping, so I wanted to show you how I'm transitioning my wardrobe to fall.

Since the Kohl's pieces are made with durable fabrics and timeless cuts, you can easily layer them and pair them with other items in your closet. Keep scrolling to see how I'm transitioning my wardrobe to fall, including mixing some of the collection's skirts, tops, and pants with items from my own closet to create outfits that are cute and comfortable. And then let me know in the comments how you're transitioning your wardrobe to fall. I'd love to see your creative and stylish looks.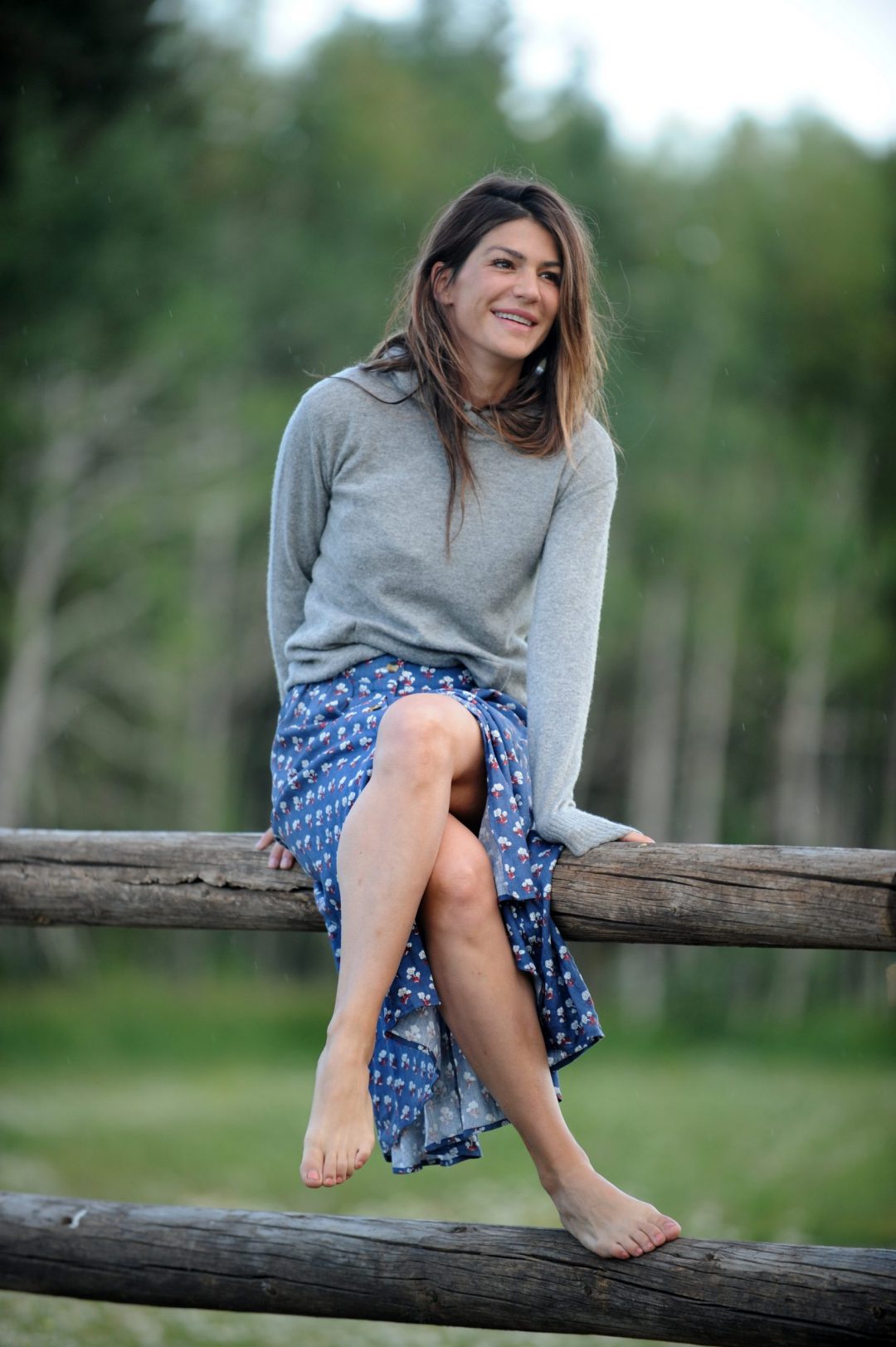 I love mixing flowy, feminine skirts with super comfy and warm sweatshirts. It looks sexy without trying too hard. (Plus you can show a little leg, when necessary.) You can create this same carefree look with this ivory checked skirt or this delicate tiered coral skirt.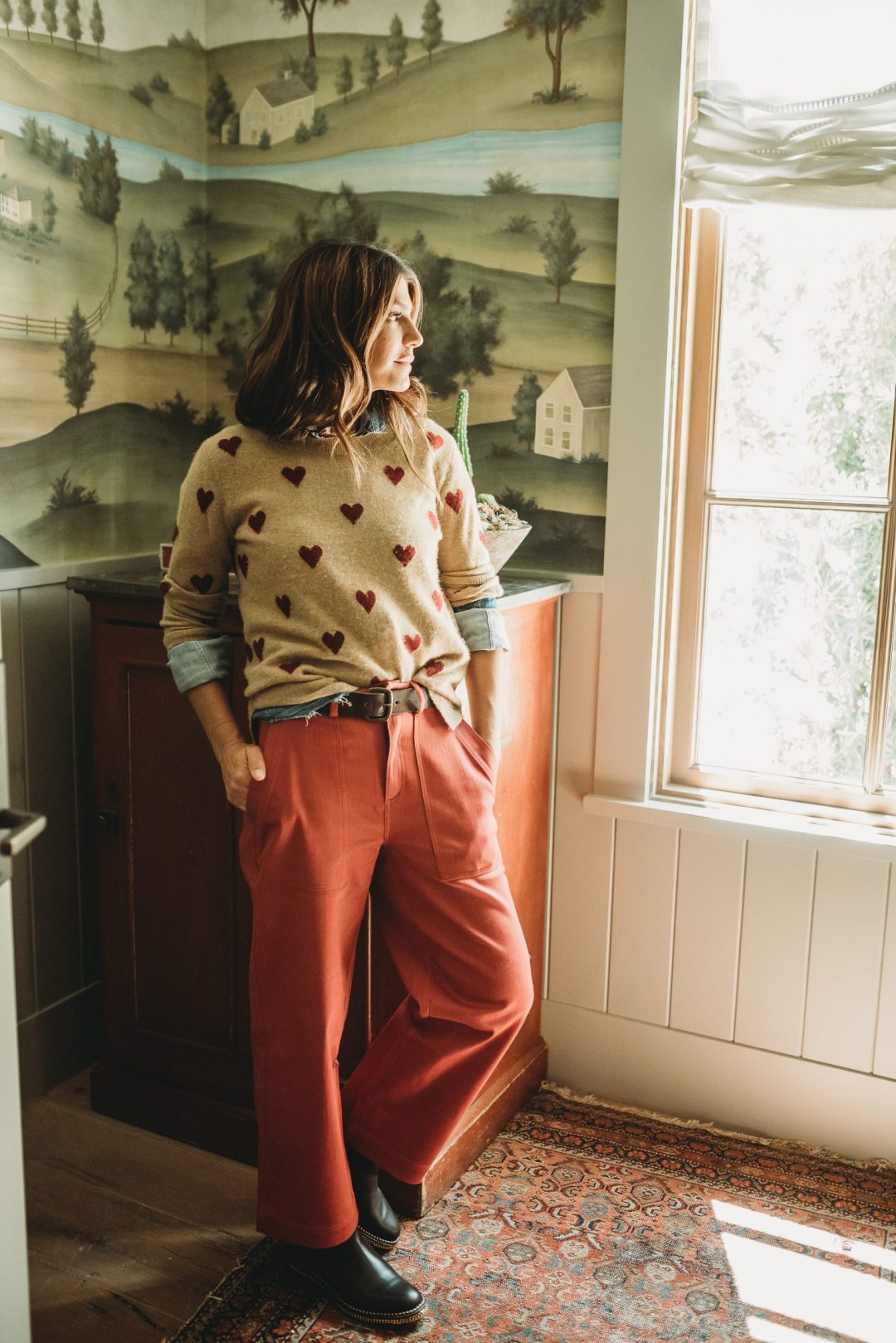 On days I want to feel put-together and comfortable, I've been slipping on these wide-leg coral pants with a chambray shirt layered under my favorite heart sweater (with a French tuck, of course). Black boots complete the look. The colorful pants also pair well with this blue-and-white striped sweater. I've been wearing that cozy combo a lot, too.
Nothing beats a good basic, and this red polo shirt is a really good basic. I've been pairing mine with a crisp white blazer, dark jeans, and white loafers for a look that can go from lunch with a work colleague to preschool pickup. (This coral linen-blend blazer also looks great with jeans.)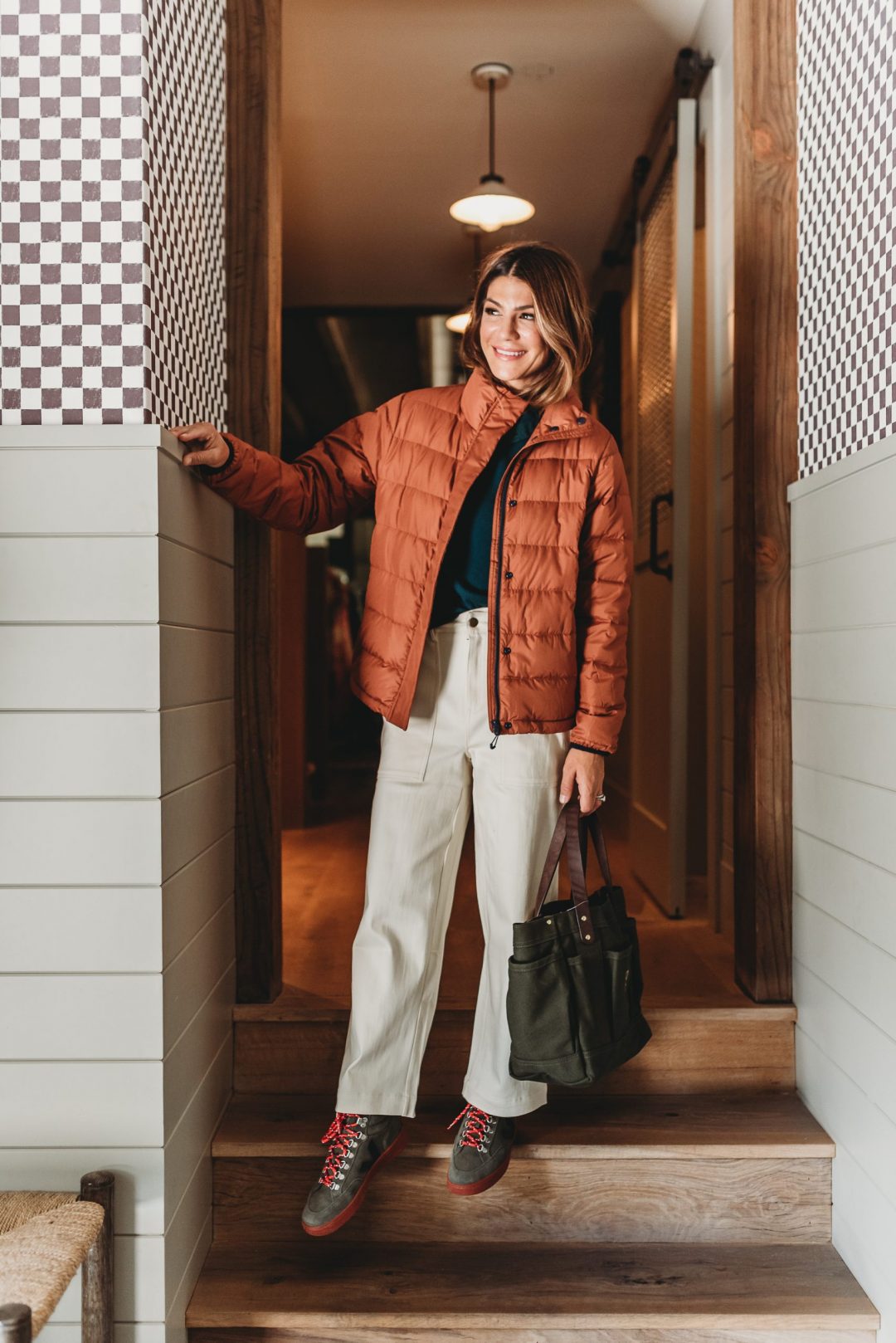 These canvas-colored wide-leg pants are a fun spin on your standard khakis. I wear mine with hiking boots and a puffy coat for trips to the farmers' market on cool mornings.