We've been home doing the steady work-school-life grind for a few months now, and I am already craving getting back on the open road again. While I have no idea when that will happen, I wanted to share our Americana road trip itinerary, detailing the road trip we took this summer. (Keep scrolling for some amazing pictures!)
Just to recap: After three months in isolation, the five of us packed up the car and took a two-month-long road trip from Texas to New Mexico to Colorado to Utah to Idaho to Montana and back. (Click here to read how we traveled safely.) We had an amazing time soaking in nature, checking out new places, and spending time together as a family. 
In case you are thinking about taking a similar trip, here's an unfiltered look at the towns we stopped in, what we did, where we stayed, where we ate, and more. Have you ever been to any of these destinations? I'd love to know your recommendations for our next big trip! Share in the comments.
Our Americana Road Trip Itinerary

Destination 1: Roswell, New Mexico
After an eight-hour drive from Austin, we stopped in Roswell for one night. Honestly, it was super hot, there wasn't much to do, and we found the city difficult to navigate with kids…and I don't really love aliens. Maybe I missed something. If you do visit, bring a book and plenty of water, because it's hot, hot, hot in the summer. 
Lodging: This was the first time we'd left the house during COVID, so I was super nervous. But the protocol in place at Hampton Inn & Suites was fantastic. Everyone wore masks, there was tape on the floor to mark six feet apart and sanitizer everywhere, and they even put guests in every other room. It felt very safe, which was a huge relief.  
Food: We didn't have many options, so we ended up at IHOP because we were desperate to feed the kids. I wouldn't necessarily recommend it as it was more crowded than I was really comfortable with. However, everyone wore a mask. 
Must sees: I'd probably skip Roswell in the future. The only thing that's really worth seeing is the Roswell UFO Museum, which wasn't even open when we were there due to COVID. (Though it reopened at the end of August.)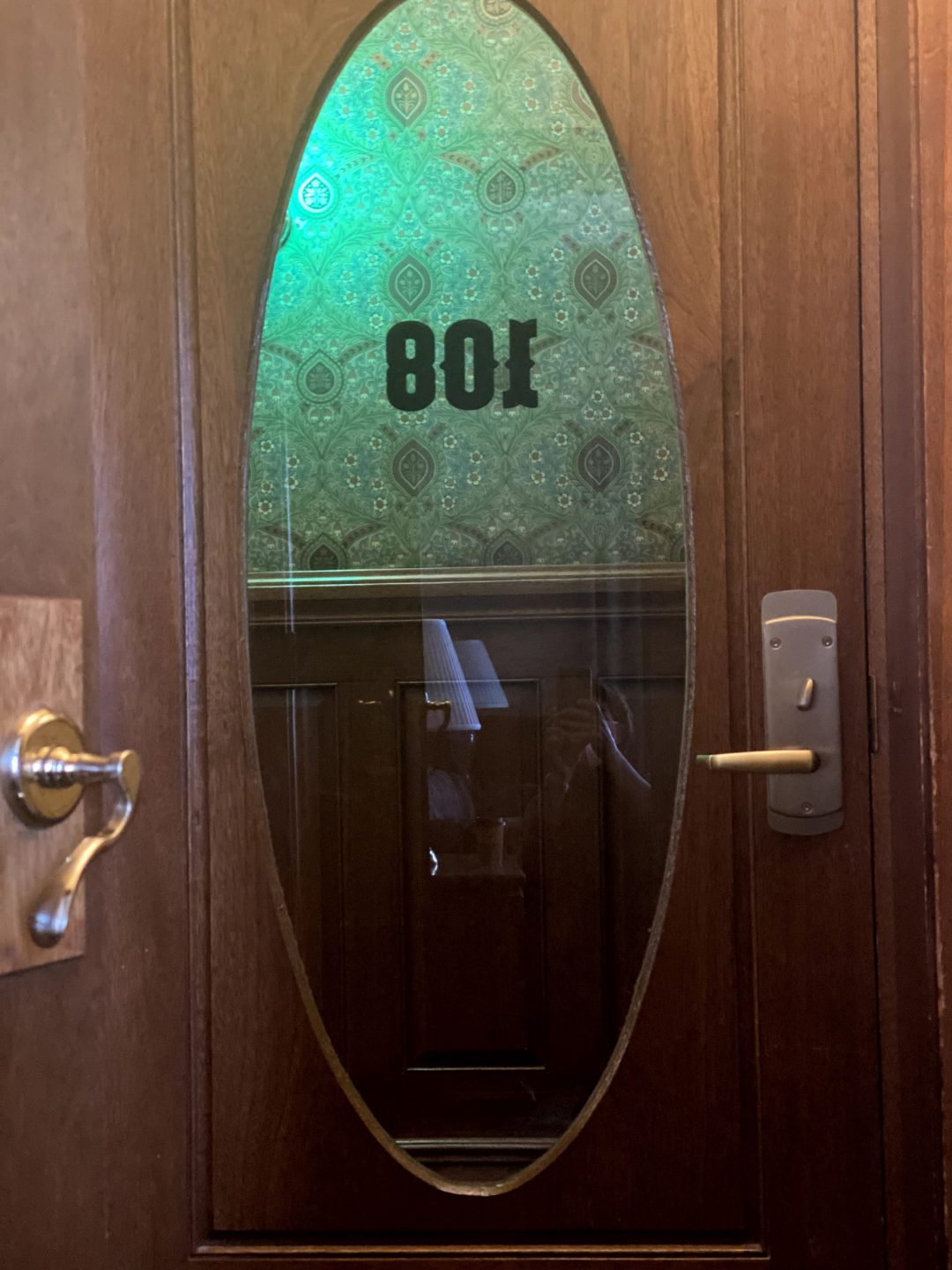 Destination 2: Durango, Colorado
Bright and early the next morning, we headed to Colorado. It was a six-and-a-half-hour drive to Durango, which is a beautiful city surrounded by mountains. 
Lodging: We stayed at the Strater Hotel, which is an iconic historical hotel with lots of charm.  It feels like you're walking into a hotel straight out of Deadwood, though we didn't spot any ladies of the nighor gun-toting cowboys!
Food: We ate at the hotel. They sat us upstairs in a secluded section, which was great.  
Must sees: Walking the town was entertainment in itself. It's super cute and makes you feel like you're in the Old Wild West. Bring hiking shoes and your mask—everyone wears them.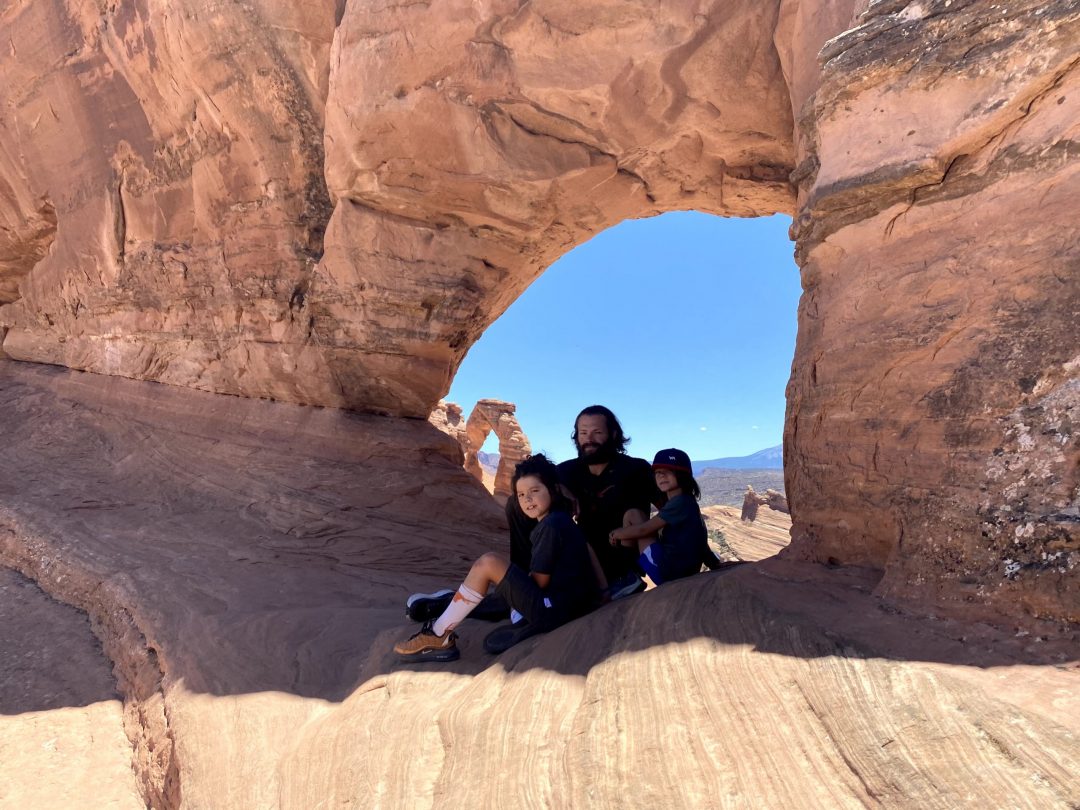 Destination 3: Moab, Utah
The next day we had just a short, less-than-three-hour drive to Moab (hallelujah!), where we spent two days and nights exploring the hot, sandy terrain. Make sure to pack eye protection, sunscreen, flip flops, and a good facial cleanser or cleansing wipes. It gets dusty and sand is ubiquitous. 
Lodging: I can't rave enough about how much we loved glamping at Under the Canvas. We were spread out from other campers and sleeping outdoors, so we felt very safe. It was one of the best night's sleep I've had in awhile!
Food: We enjoyed eating at food truck Quesadilla Mobilia and super cute Eklectica Cafe for breakfast and lunch.
Must sees: Arches National Park is gorgeous. We had a great time at Devils Garden, and Moab Giants was a cute pit stop full of dinosaurs for the kids, but it was kind of tough to navigate and get excited with COVID. They couldn't really run around and explore. While we were hiking, only half of the people we passed were wearing masks, which was a little concerning.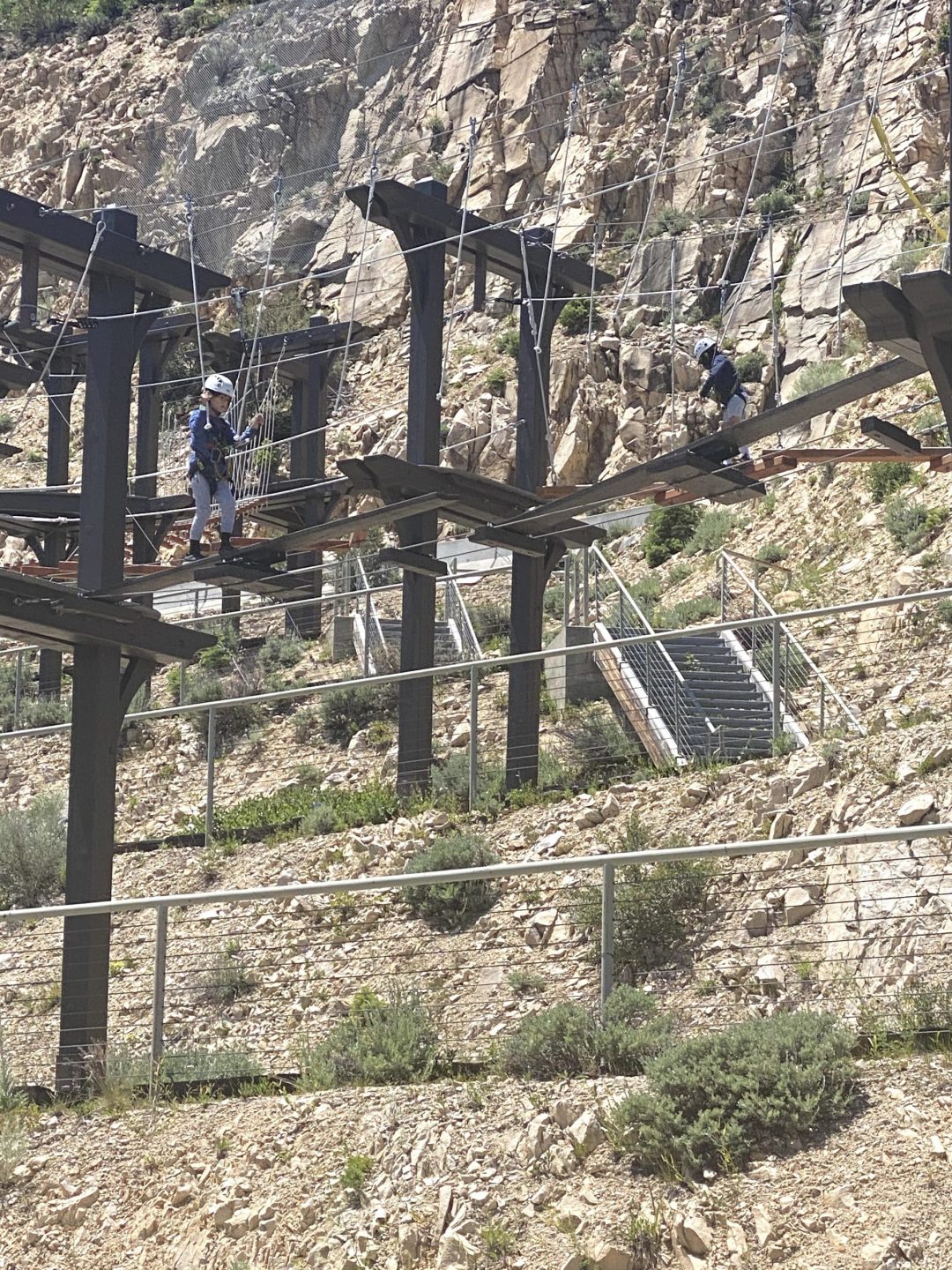 Destination Four: Park City, Utah
We drove four hours from Moab to Park City, where we stayed for four nights. I love Park City because it has everything: great hiking, delicious restaurants, and fun nightlife. Pack outdoor gear and cute dresses. I also appreciate that people were very good about wearing masks. 
Lodging: We stayed at an Airbnb this time, but in the past we've stayed at Montage Deer Valley and Stein Eriksen Lodge, which are both excellent. I'm also interested in checking out Washington School House Hotel on a future trip.
Food: We shopped at Whole Foods and then made our meals at the Airbnb rental.  We did venture out a few times and loved Harvest for their delicious coffee and breakfast options. Baan thai was heavenly comfort food after a long day of hiking, and Jared and I enjoyed a quiet date night on the patio of Fletcher's.
Must sees: You can't beat the hikes at Bloods Lake and Bald Mountain and definitely make time to explore Olympic Park.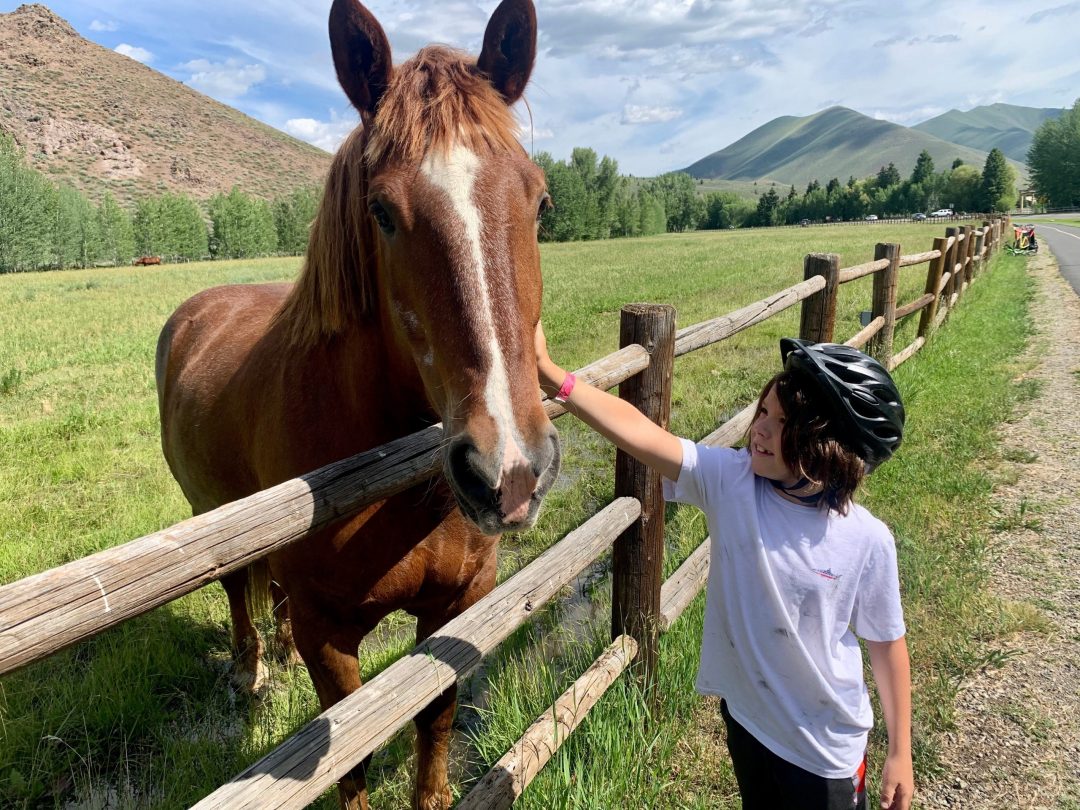 Destination Five: Sun Valley, Idaho
I have a soft spot for this special town nestled between mountains. First, it happens to be where I grew up. And second, it really is the best of all ski towns. The skiing is good, the people are great, and the food is awesome. Since my family still lives here, we stayed for two weeks. They are being very careful with the virus, so we rented a house and only met up with them for socially distanced activities. 
Lodging: The Sun Valley Lodge did a great job with distancing and sanitizing and keeping everyone's health a priority. Other great places to stay include the Limelight or Knob Hill Inn and many fantastic Airbnb properties
Food: There are so many amazing places to eat in Sun Valley! Here is a short list of our favorites:  Kneadery, owned by my childhood friend Dillon, for breakfast; Cristina's for breakfast and lunch; Sun Valley Golf Course for lunch. Trail Creek Cabin is always fun when you have kids and want to take a sleigh and wagon ride from the Sun Valley Inn to dinner (even better if you bring friends and a roadie!) Grab a beer at Grumpy's and stay for the burger and best fries. Nourish me is great if you need some natural remedies or health food
Must Sees: I love to hike, so one of the first things I do is rent a bike from my friend Mike Shane at Idaho Cycles. Or if you're staying at Sun Valley Lodge, rent from Pete Lanes, and then bike over to Proctor Mountain or Adam's Gulch (this one you can make as challenging or easy as you like). I also love the Hemingway Memorial to sit and have a quiet moment.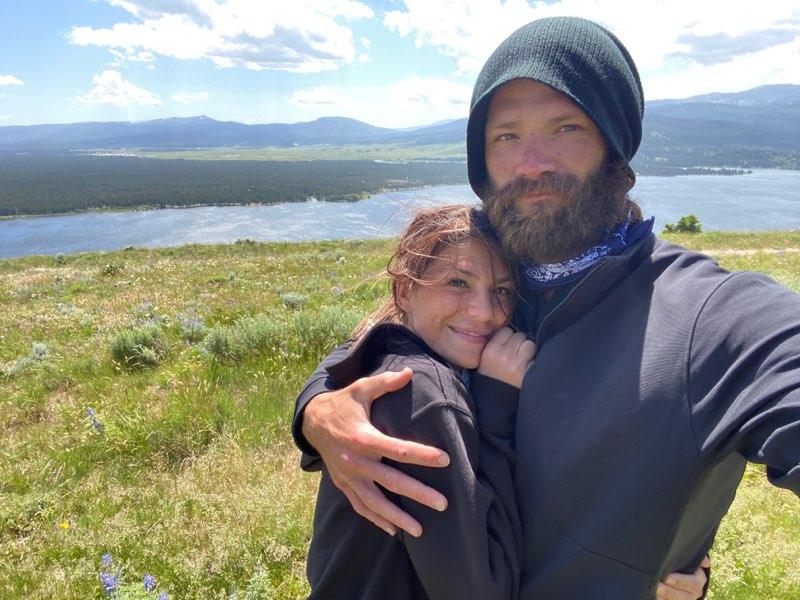 Destination Six: Yellowstone National Park
Everyone needs to see Yellowstone. It's a natural treasure for a reason! Make sure to bring bug spray and warm clothes for the evening.
Lodging: There's another Under the Canvas (can you tell I'm a fan?) here, and I also recommend Explorer Cabins. 
Food: It was tough navigating restaurants while we were here. There are not a lot of restaurants and even less with outdoor seating. (People also weren't into wearing masks.) Our solution was to eat takeout at parks. I recommend Three Bears for breakfast and Pete's Rocky Mountain Pizza,
Must sees: I would highly recommend scheduling a tour of the park since it is so massive. And definitely plan to check out Grizzly and Wolf Discovery Center, where our favorite bear, Sam, lives. They do a great job protecting the bears and educating their guests on the local wildlife.  Their main focus is conservation of habitat and wild species in the Yellowstone ecosystem. You can even adopt a bear (we ended up adopting Sam!) Also try and go to Big Sky if you get a chance!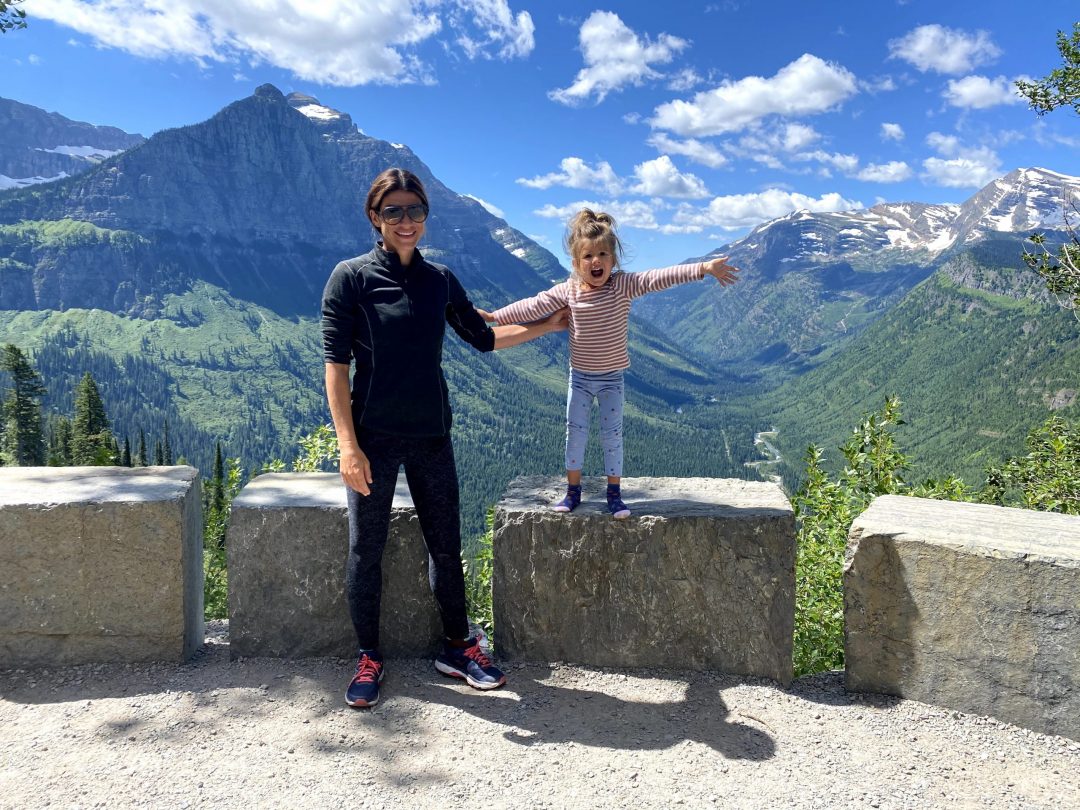 Destination Seven: Whitefish, Montana/Glacier Park 
Next, we drove two hours to this smaller yet still gorgeous national park. It definitely got crowded fast, so get there as early as you can. And be sure to pack warm clothing, as it gets pretty chilly at night.
Lodging: We stayed at Under the Canvas (are you noticing a trend here?), but if you want to stay closer to Whitefish I'd stay at The Lodge at Whitefish Lake or Glacier Park Lodge, though it was closed this season due to Covid).
Food: We mainly trekked 20 min to Whitefish where we ate at Tupelos (great for date night) Buffalo Cafe (I grew up eating breakfast here!) or Great Northern. There are also great restaurants and cafes inside the Glacier Park as well. 
Must sees: Do the Avalanche Lake hike in Glacier Park, explore the old town of Polebridge, check out Goat Lick (this can be hit or miss but fun if you have kids). Ski Big Mountain in the winter or hike it in summer, and swim in the waters of Flathead Lake or Whitefish Lake.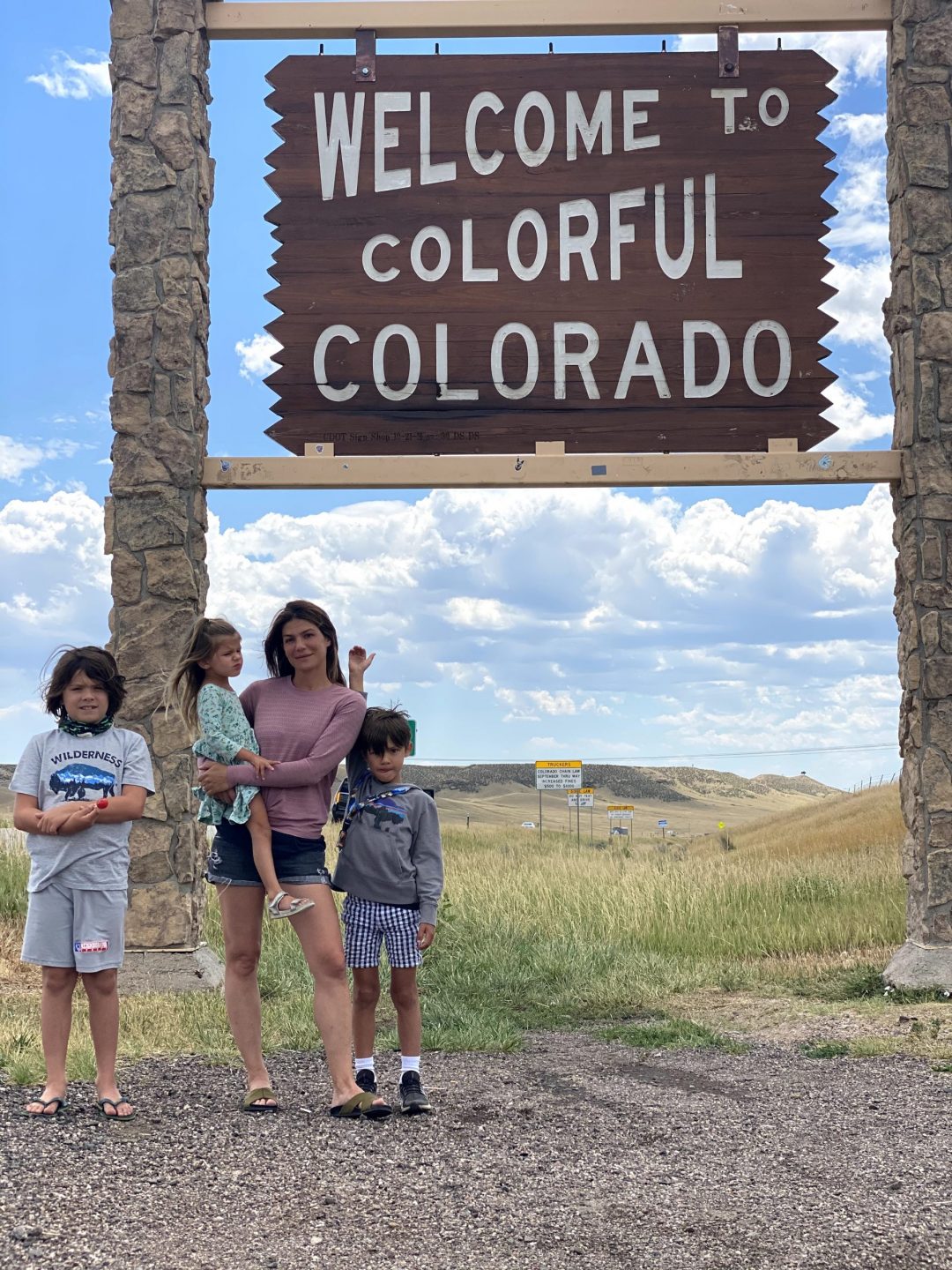 Destination 8: Colorado Springs, Colorado 
We spent two nights in Colorado Springs to round out our vacation. We spent the majority of our time at our hotel, The Broadmoor, which is an amazing resort with lots to do and see and great restaurants (especially for kids). We also appreciate that everyone was wonderful about wearing masks and scheduling activities so that people were appropriately spaced out (not high lol).
Then we drove straight home to Austin, which took about 12 hours. (The kids actually did great!) It was a trip we will never forget.