Being on lockdown with my family for the past two months has made me appreciate all that women do even more. Sure, dads are wonderful and tons of fun, but moms–moms are different. Moms are the magic makers, the organizers, the worriers, the appointment keepers, the ones who get stuff done (even during a global pandemic). So, I wanted to put together a Mother's Day gift guide to thank all the women in my life.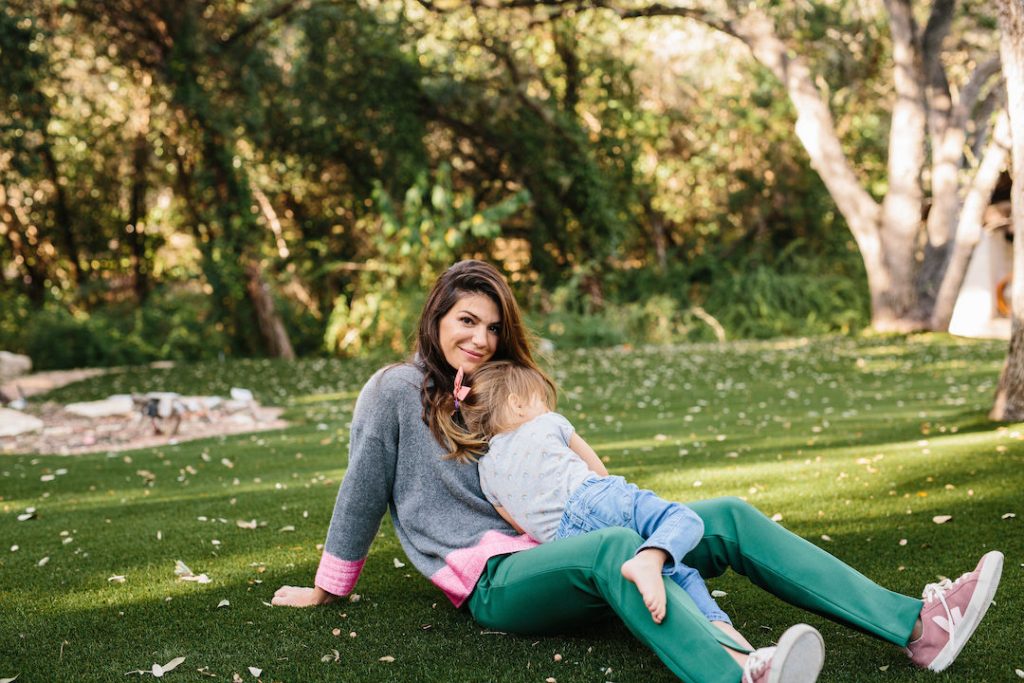 With Mother's Day just a week away, I've been looking for special ways to honor women, from my own mom to my kick-ass friends—and I even want to treat myself! Lord knows we all need it right now. In that spirit, this gift guide features items that are sure to make your favorite women smile. Bonus: These gifts start at $15, and feature six independent artisans, for those who want to support small businesses. Happy gifting!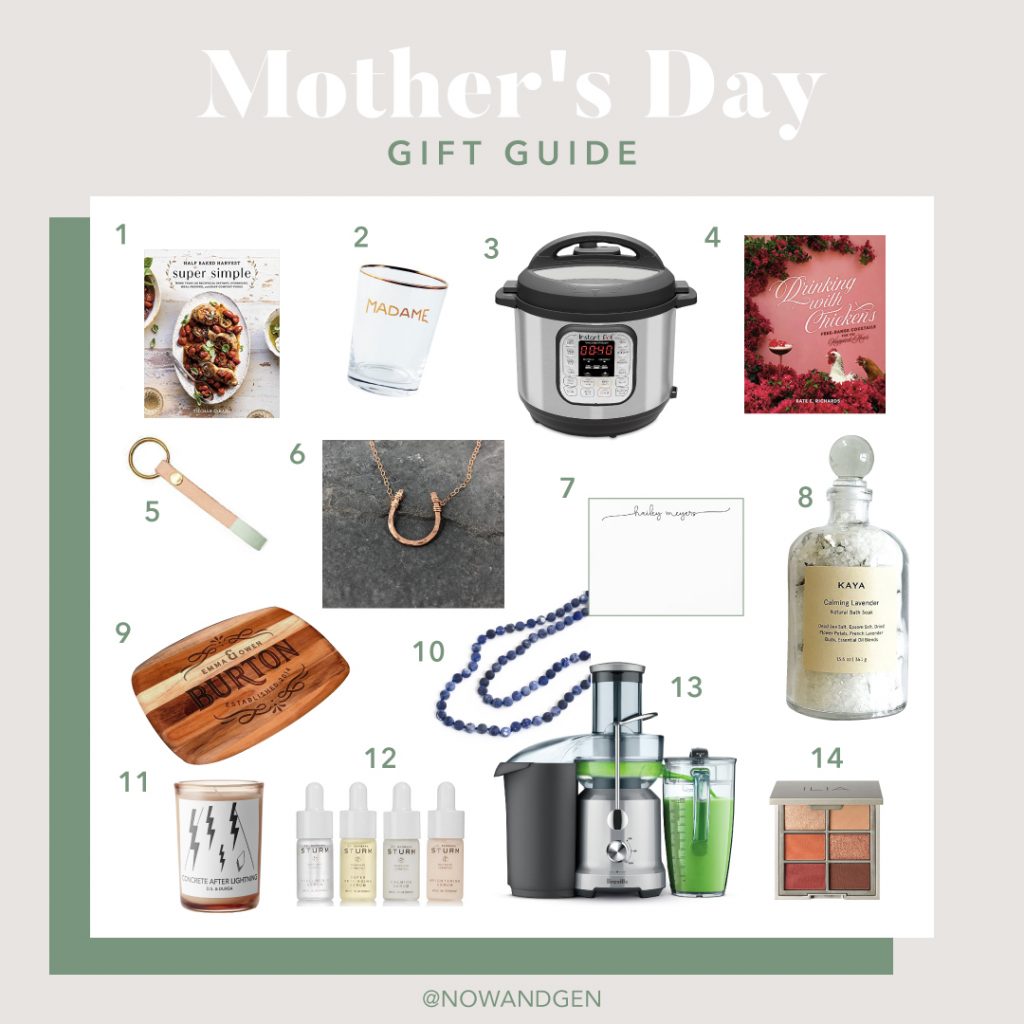 When you're cooking every meal at home, you need to keep it simple. That's why I'm a huge fan of Tieghan's cookbook that features 125 easy, comfort food–inspired recipes consisting of fewer ingredients, one-pot meals, and make-ahead dishes. There are even vegan and vegetarian options. 
Because every lady of the house needs her own personalized glass. (See also: whiskey.)
We've fallen in love with the Instant Pot, especially the vegan tikka masala recipe I talked about in this post. It's the best way to cook all in one pot–and the clean up is super speedy.
I adore chickens and a strong drink, so it's no surprise I fell in love with Kate's insta account—and her garden-inspired book of cocktails. It contains recipes for more than 60 "garden to glass" drinks, like a lilac apricot rum sour and a cantaloupe mint rum punch, all of which are photographed with a sassy chicken. Does it get any better? 
I'm partial to leather goods and supporting my community, so this stylish keychain from an Austin brand is a win-win. (And hopefully we will all be driving more again soon!)
We all need some good luck right now, so I think any mama would appreciate this sweet rosegold neckace. The dainty horseshoe is the creation of an artisan based in Nevada. 
Using personalized stationery is such a nice touch when writing a card or connecting with someone. I like this one from a Missouri-based artist because it's simple and elegant.
Because we all need a little (ok, a lot) of R&R right now, especially the mamas. This rich blend of essential oils and salts smells and feels luxiourious. I love that it comes in a pretty glass apothacary bottle.    
With all the time we've spent in the kitchen these last two months, I think we deserve a little name recognition. These elegant teak cutting boards can be customized with her name to personalze her prep work and presentation.  
The pretty frosted stones on this necklace remind me of the sea glass I'd find on the beach with my mom as a kid. 
I live for this candle by Brooklyn-based fragrance house D.S. & Durga. Inspired by crackling thunderstroms on hot summer days, the unisex scent freshens up any room.
Hands down, one of the best ways to start your day is with fresh juice. This juicer is quick, efficient and easy to clean.
Definitely a splurge, but money well spent. Dr. Strums products are truly amazing and do your face good. This gift set comes with four serums that hydrate, brighten, soothe and smooth to keep skin looking fresh.
This clean-beauty company continues to blow me away with their beautiful products. I love that this palette can be worn both day and night.
What are you gifting the moms in your life this Mother's Day?