Back when the blog was a newborn, I shared my secrets to self care. Now that we're all older and wiser, I've added something new to my morning wellness routine: super-charged water. By adding a few key supplements to my morning H2O, I hydrate, strengthen my gut, boost my immune system, and center my focus. 
Today, I'm sharing the supplements I add to my water. I hope you find that my morning wellness routine is a quick and easy way to start your day off on the right foot. Check out the details below, and then let me know in the comments: What's your morning wellness routine?
Restore Complete Gut Well-Being
This one-of-a-kind mineral supplement supports the immune system and strengthens the gut by creating an environment for good bacteria to grow and flourish.
Made up of 34 superfruits, this supplement burns fat, boosts energy, improves digestion, and makes your skin glow. It dissolves easily in water or smoothies and tastes delicious.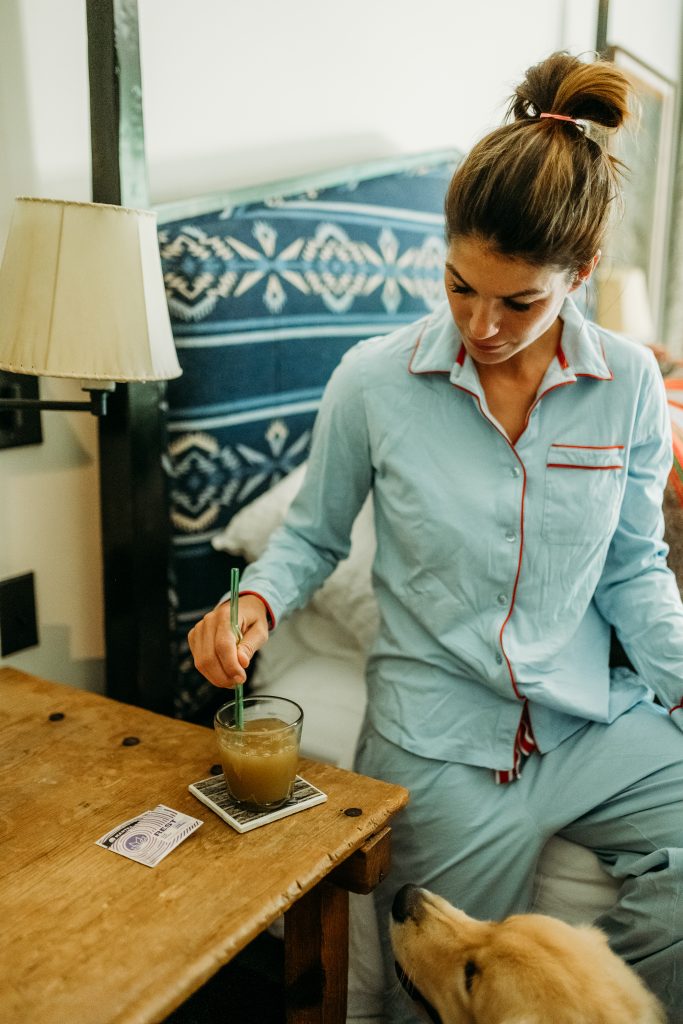 Jared is a big fan of this plant-based endurance blend, and he's gotten me hooked too. I love the citrus-coconut flavor and that it contains immune-boosting antioxidants and 100% of the recommended daily dose of key vitamins including Vitamin C, B12, and biotin.