I was looking through old pictures from last year and came across this one where I look like a reindeer in headlights. I was dealing with a severe cold, my daughter had just had her hair ripped out by a runaway vacuum (yep, it really happened), and both boys got a stomach bug. We'd hardly started the holidays and I could barely keep up. This year, I'm hoping things go more smoothly, so I turned to Deanna Ford, a registered dietitian and nutritionist at Resilient Health, to get her secrets for staying healthy and sane through the holiday season.
I've been working with Deanna for almost a year after experiencing intense brain fog and even some dizzy spells in 2018. Although I didn't have any celiac factors, the folks at Resilient Health tested my DNA and found out I had a malabsorption of trace minerals. They convinced me to go gluten free, even though I was resistant (I didn't want to give up beer!), and it's been a game changer. Within six weeks of making the change, my brain fog was gone. The results were so shocking, I couldn't ignore it. So I knew that Deanna would be the perfect expert to share her tips on how to stay well over the holidays. 
Read on to find Deanna's strategies, and then let me know: What are your tips and tricks for staying healthy and happy through the holiday madness?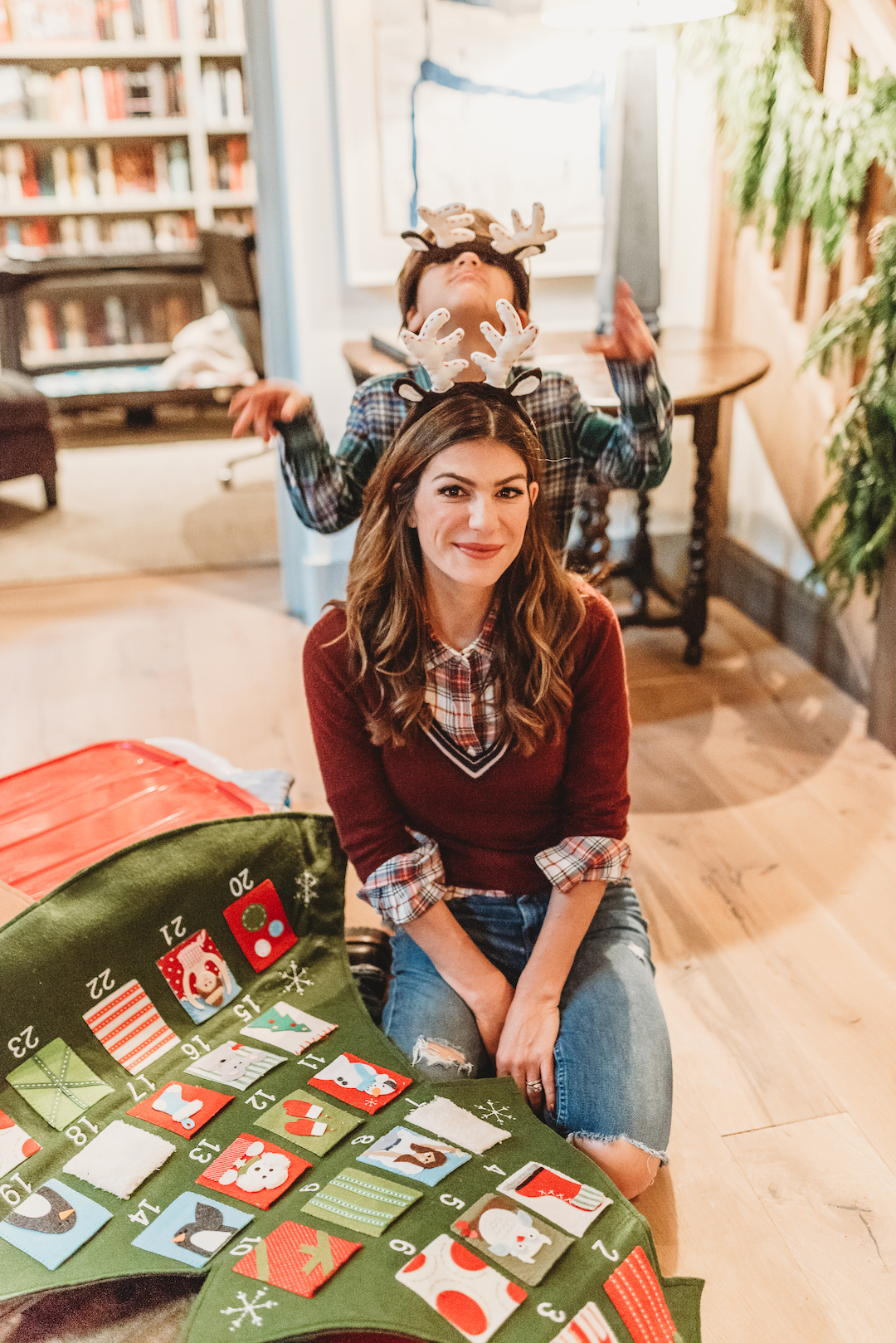 Boost your immune system

It's not just the holiday season, it's also cold and flu season, so focus on keeping you and your family healthy. How do you do that? The big three are getting enough sleep, reducing stress and washing your hands. (The first two are easier said than done, I know!) I also recommend keeping sweets in check, since sugar decreases the immune system, and having elderberry syrup or gummies on hand. The berry is believed to boost the immune system, fight viruses, and reduce inflammation. Take a dose at the first sign of a cold, runny nose, or sore throat.
Indulge wisely
The holidays are absolutely the time to eat cookies, drink eggnog, and go out for celebratory meals. Just be smart about your diet the rest of the time. Choose an egg scramble with lots of veggies every morning to set the stage for the day. For snacks, make sure you always have healthy protein- and veggie-rich foods on hand. I like hard-boiled eggs, almonds, and hummus and baby carrots or green pepper strips. And when you are at a party or holiday dinner, pick just one treat to indulge with. Enjoy it and get back to your healthy routine.
Sneak in exercise

When your schedule is jam packed, the first thing to go it usually exercise. If you can't make it to the gym or spare an hour for a spin class, focus on getting your steps in. Set a minimum goal of 4,000 steps each day—and yes, pounding the pavement while shopping definitely counts!
Make time for self care

Attending parties, decorating and cleaning the house, buying and wrapping presents, packing for travel: It's so easy to get overwhelmed with everything you have to do this time of year. But you're not going to stay healthy if you don't make the time to decompress every day. Force yourself to spend 30 minutes every night on you. Take a hot bath, listening to calming music, or read a good book. Your body and mind will thank you.
Ask for help

Women do so much of the heavy lifting during the holidays, but that makes it easy to get burnt out. Instead of taking on everything in a limited amount of time, figure out some ways to buy yourself some time. Assign a few tasks to your partner. Hire a babysitter for an afternoon. Or send the kids to a neighbor so you can get things done (and then return the favor).
Just say no
Remember: You don't have to attend every ugly sweater party, cookie swap, and coworker party that you are invited to. Turn down any invite that you're not that excited about. If you're really overwhelmed, pick just one or two events to attend. And when you're there, kick up your heels and have fun!