Tomorrow kicks off the first day of South by Southwest here in Austin. That means my town is about to be taken over by a massive 10-day festival dedicated to all things film, music and tech.
Like most locals, I have a love-hate relationship with the annual event. SXSW brings such massive crowds and treacherous traffic that it's sometimes tempting to hide out until it's all over. BUT, with all that madness comes a flow of creative energy that lights up the whole town. My city becomes a magical playground for learning, interesting people, thought-provoking panel discussions, movies, live music and – of course – lots of fun fashion.
SXSW-style is as diverse as the festival itself—and perfectly matches this funky little town. Austin is both eccentric and laidback. Dressing down here is as cool as dressing up, and a designer handbag goes best with dirty cowboy boots and pint of beer. (My kind of town.)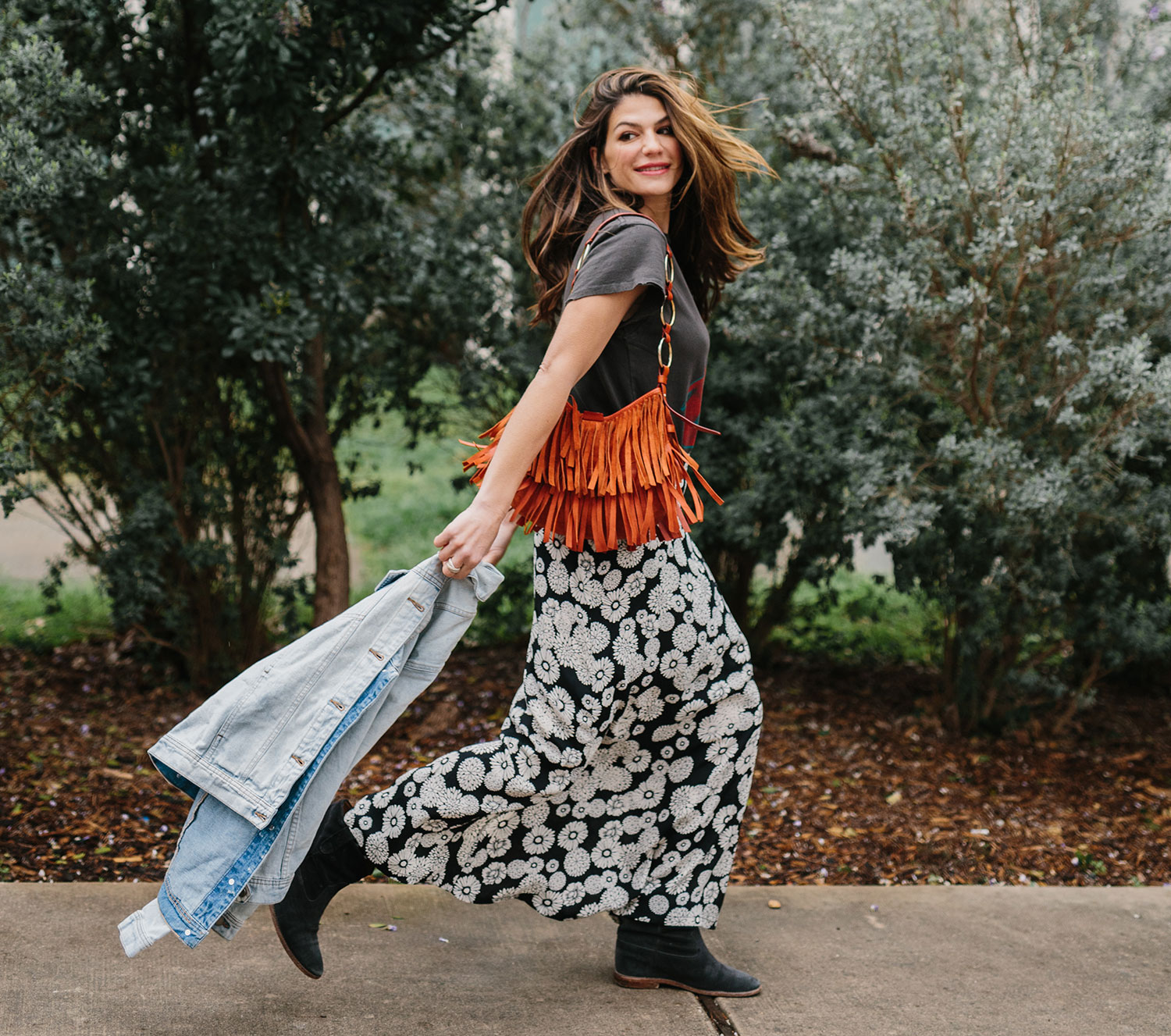 One thing I've learned about SXSW-style over the years is that it must be functional enough to handle Austin's unpredictable weather AND be comfy enough to carry me through long hours on my feet.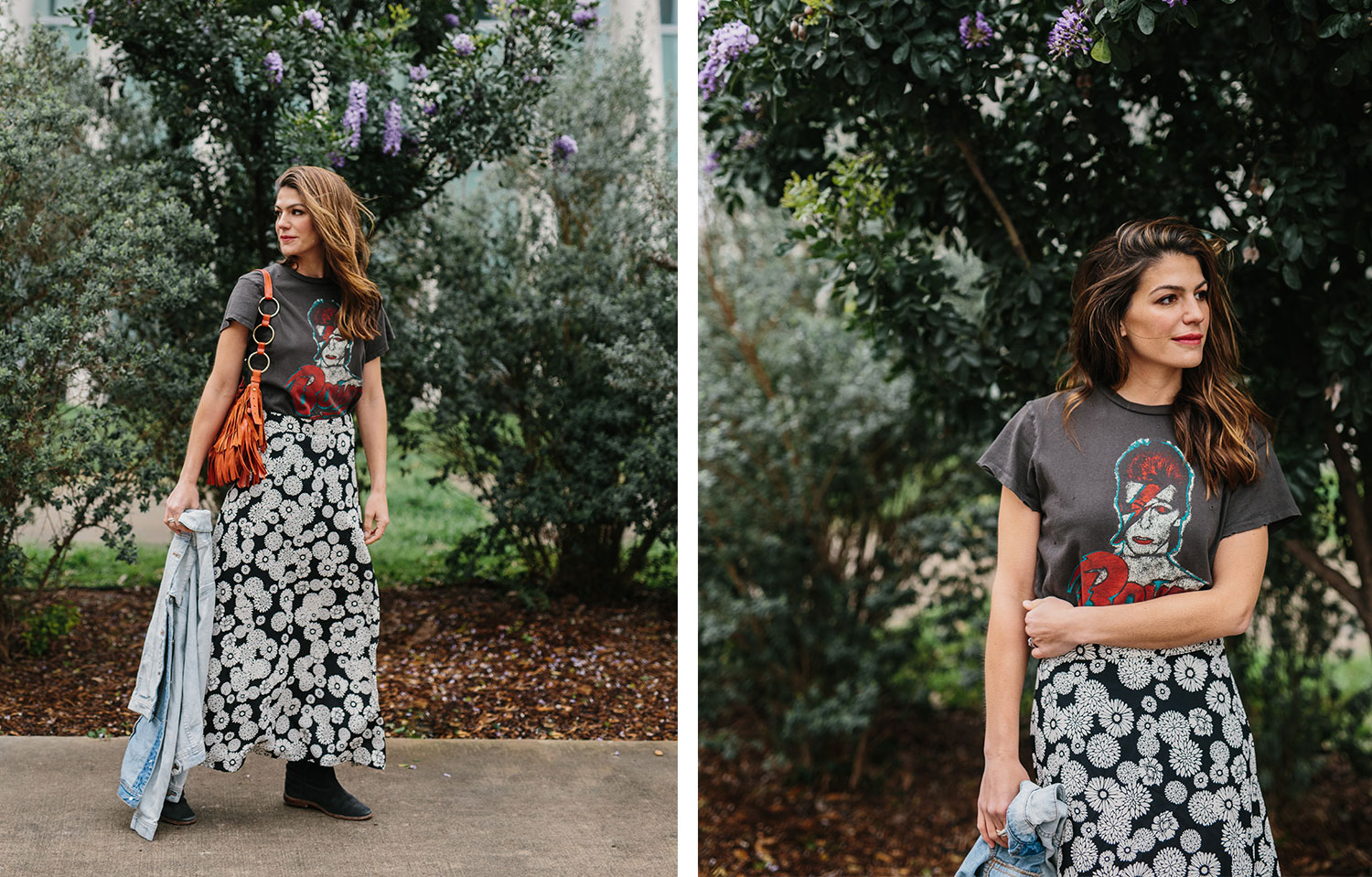 I love that this Flynn Skye floral skirt is so easy to dress up or dress down—simply switch between sneakers and ankle booties to instantly change up the look for day or night. Pairing it with my Bowie concert tee by Madeworn gives it the perfect rocker vibes. And it can easily transition from watching a concert or panel to a romantic date night dinner.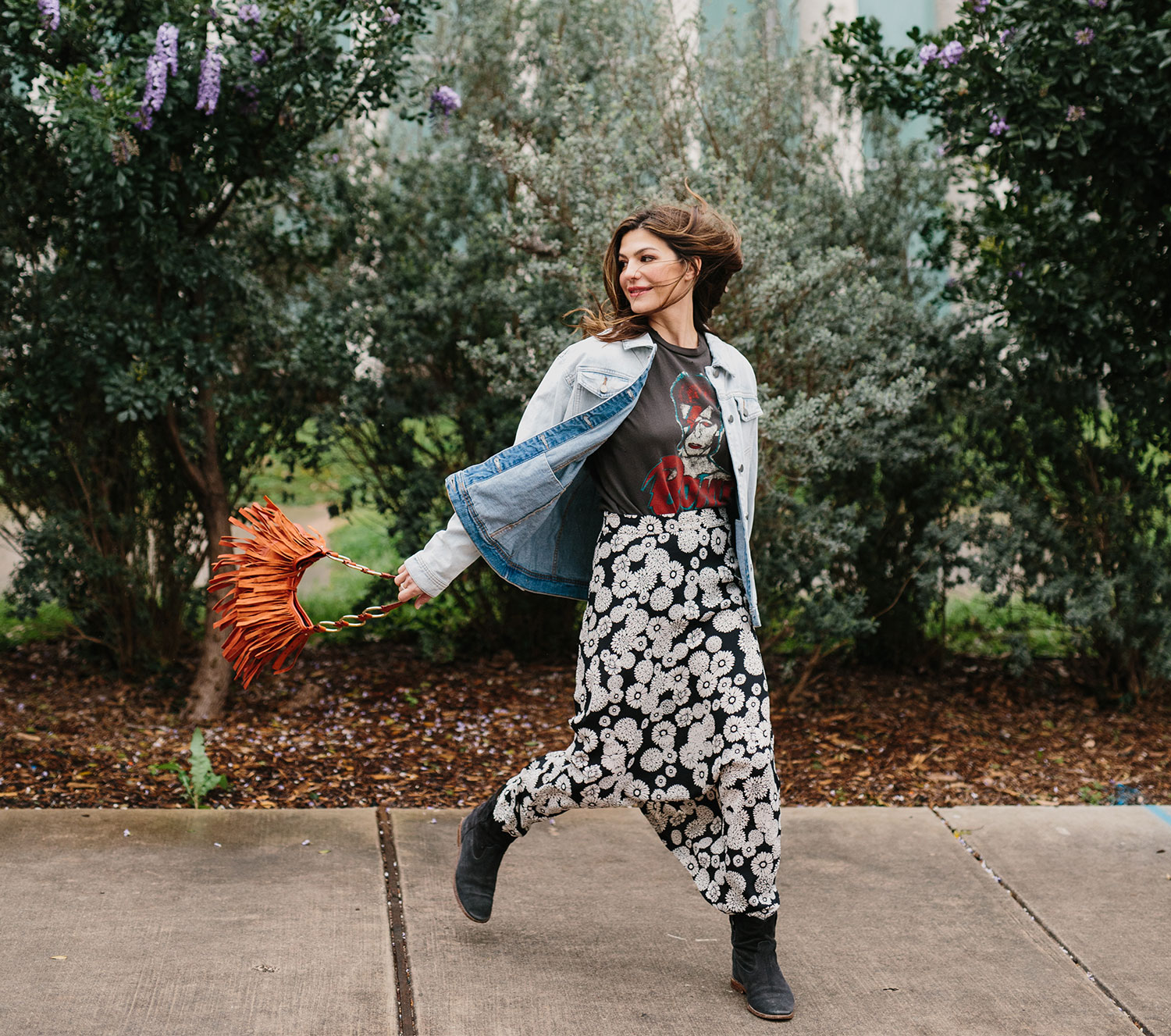 These Isabel Marant booties are ridiculously comfortable. They're feminine and tomboy and last forever (I've been wearing mine for over 6 years). The purse I stole from my mom when I was in college (thanks, Mom!). I love the fringe.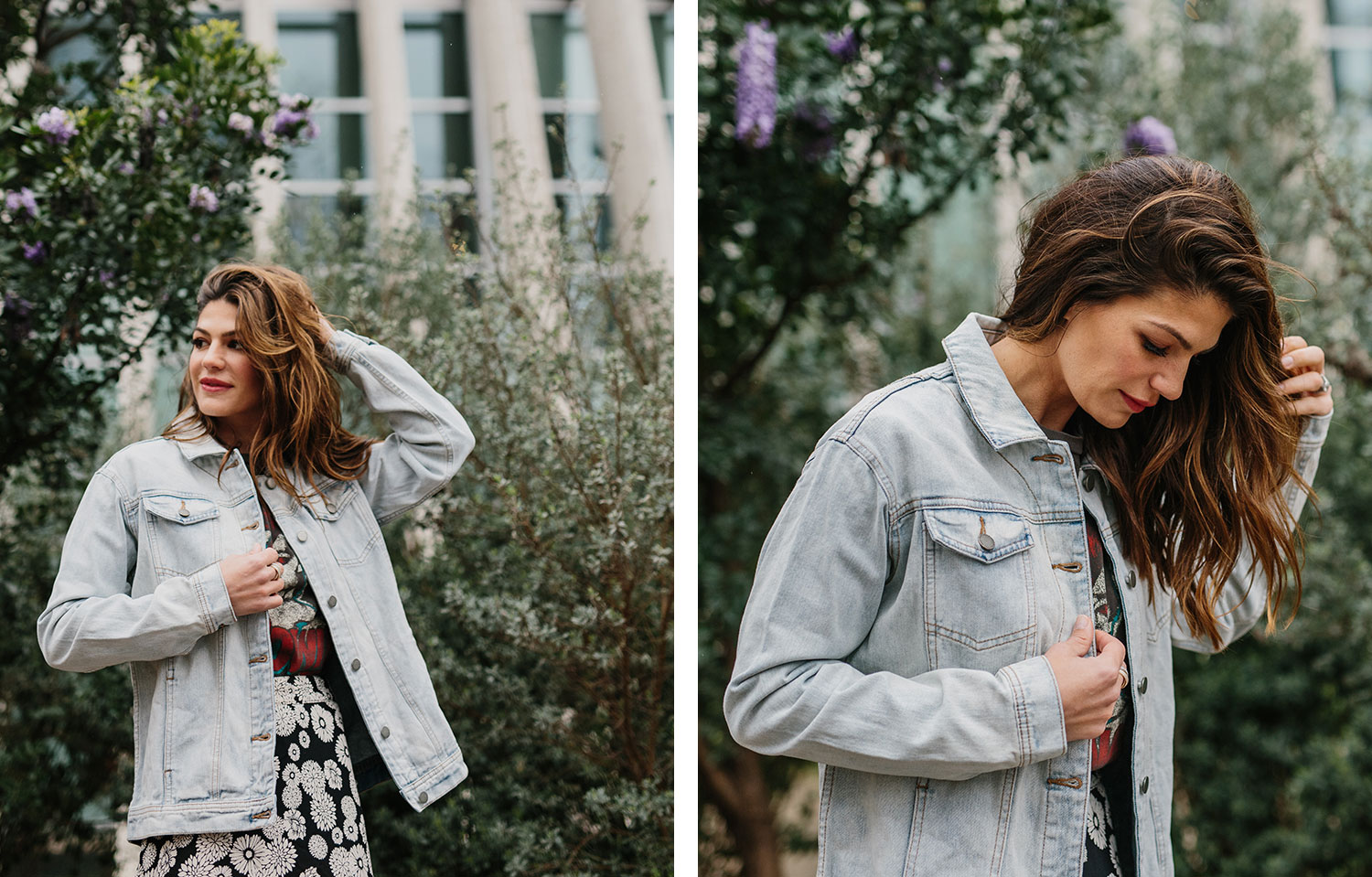 You never know what you're going to get weather-wise in Austin, so a jacket is a must in March. Sometimes it's 80-degrees and sometimes it's below freezing like tonight (my poor garden.) This light blue denim jacket from Roxy is one of my favorites as I am comfortable and warm and I can layer if I need to.
I'll be participating in a SXSW panel for Create & Cultivate this weekend with a kickass group of women and am thrilled to be part of an event that has inspired me for so many years. Hope to see some of you there!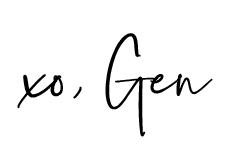 SHOP MORE OF MY FAVORITES.