Today I'm packing for a fun weekend away with Jared to celebrate our 10-year (!) anniversary. Some people love sunshine and beaches, but Jared knows that the way to my heart is a snowy mountain getaway. While everyone else is counting the days until spring, I'm all about curling up in front of a fire while wearing warm, cozy sweaters. It's something I don't get to do very often living in Austin! This weekend is going to be filled with snowboarding, skiing, and hot chocolate by the fire, and I am here for it.
Packing was pretty easy because I have 7 cozy sweaters I'm living in this winter, and I'm bringing all with us!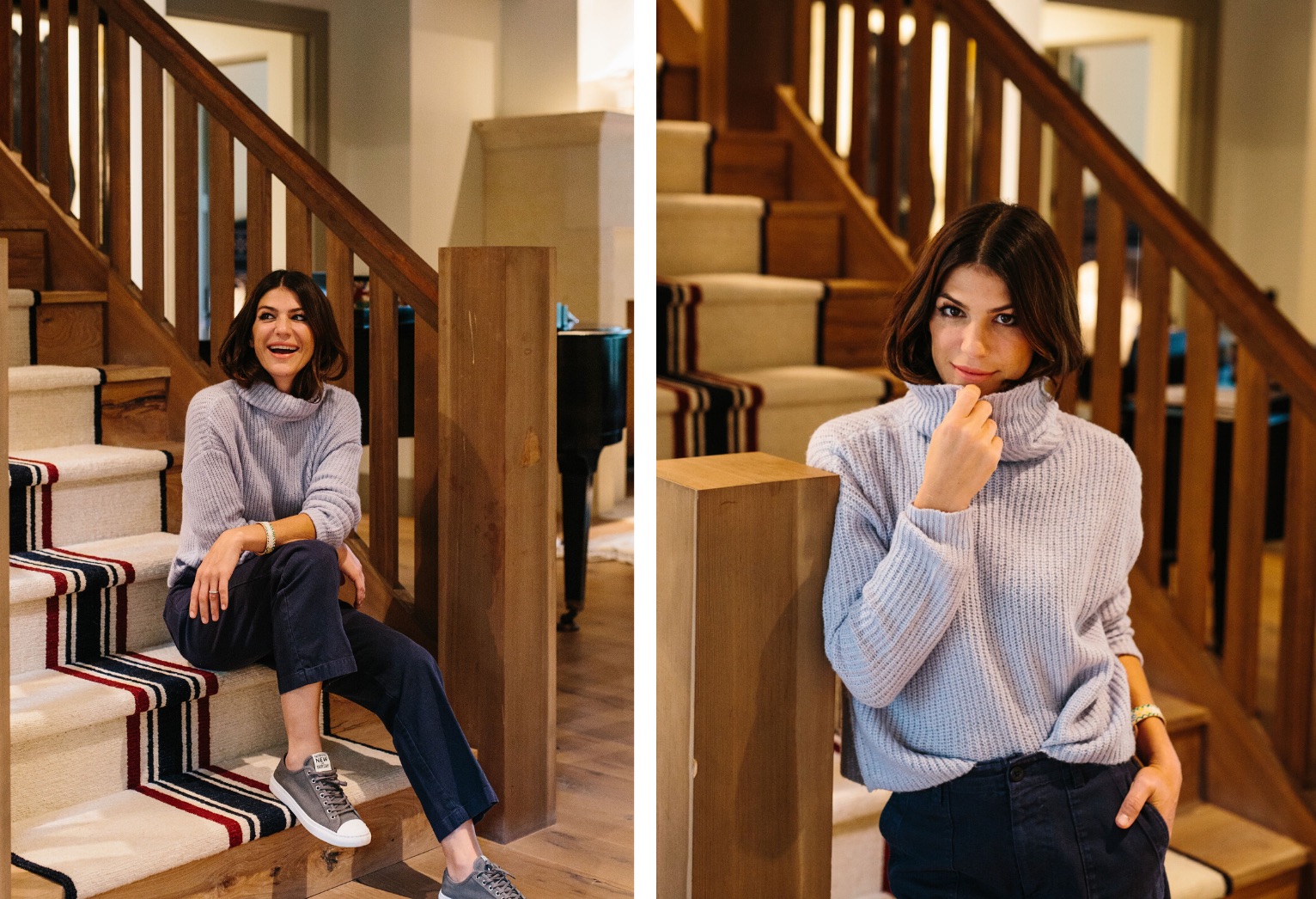 This pale blue Kohl's sweater has quickly become a winter wardrobe staple. There are so many great things to say about it, the most important being that it's reallllly comfortable. The material is super cozy and soft. And I love that the pretty pastel color makes it easy to wear into spring.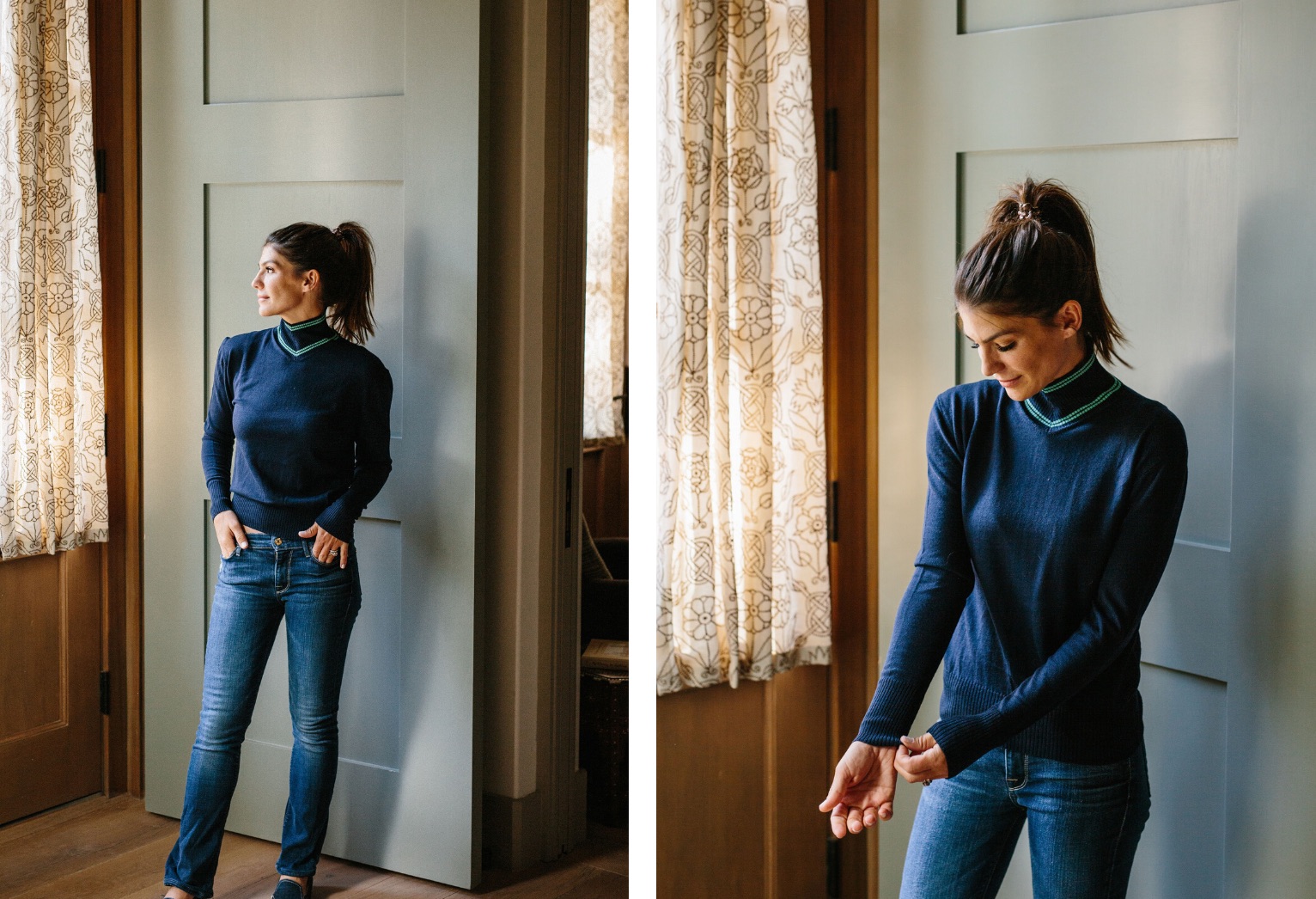 This Maggie Marilyn sweater has been another go-to for me this winter. The cut is incredibly chic and hugs my body in all the right places. Navy is my favorite color and this blue is extra vibrant and flattering on any skin tone. The pop of bright green around the collar gives a fun edge to an otherwise classic style.
More cozy sweaters on my must-pack list:
I live in v-necks like this. In the winter, I layer them over a chambray or a button-up shirt, and in the summer I pull one on as a cover-up over a swimsuit.
I am a sucker for classic pieces with unexpected accents, like this cardigan from Amour Vert. I adore the bold trim at the base of the sleeve and the body of this sweater. It elevates the design and gives it an eye-catching detail that frames the sweater beautifully.
I love the feminine stitching on this sweater. It's also incredibly light and feels like complete luxury on my skin. It, too, can be layered up or down and would look great with a pair of slacks or shorts.
This style of sweater breathes well as winter shifts into spring and can be easily layered so you can wear it any season. And I adore the yellow color—it's so sunny and playful.
This is another brightly-colored sweater from Madewell that makes me happy. I feel like it would look gorgeous on any skin tone and the weave and design are really flattering. I wear it casual with some jeans or dress it up at night over a pair of great slacks.
What cozy sweaters are you loving this winter?