New York City will always have a piece of my heart. I went to college at NYU and being back in Manhattan always brings back wonderful memories for me. As an 18-year-old from a small ski town in Idaho, I not only learned how to navigate life in the big city, I also officially learned how to be an adult. It's where I learned to do my own laundry, pay my rent, get myself to class (most of the time), make new friends, and how to hold my own. It's more than a city to me—it's the training ground that gave me wings. And while it certainly never picked me up when I fell, it did teach me to always get back up and keep moving (or get trampled).
These days, I try to visit NYC three or four times a year, and every time I fall in love with a new neighborhood, shop, or restaurant. But I also have my old favorites. Here's my NYC guide, featuring my go-to museums, stores, restaurants, outdoor activities, and hotels.
MUSEUMS
Along with being the largest art museum in the U.S., the Metropolitan Museum of Art is personally special to me for several reasons. The first is because we had to use it as part of our curriculum at NYU. I remember having to do interpretive movements to the paintings (the docents weren't particularly impressed). It's also where Jared proposed to me, so it will forever be one of my favorite places in the world. The Whitney Museum of American Art is another favorite. It always has exhibits that get me out of my comfort zone and make me think. And the American Museum of Natural History (and its humongous dinosaur fossils!) never disappoints.
SHOPPING
Bergdorf Goodman is my favorite department store—it has the best eye candy! Nothing is more fun than walking through the revolving door and being greeted with handbags that are works of art, then shooting up the escalator and viewing all the mannequins that are styled in gorgeous designer gowns like they are on their way to a fabulous party. Plus the shoe department is pretty much heaven for shoe fanatics.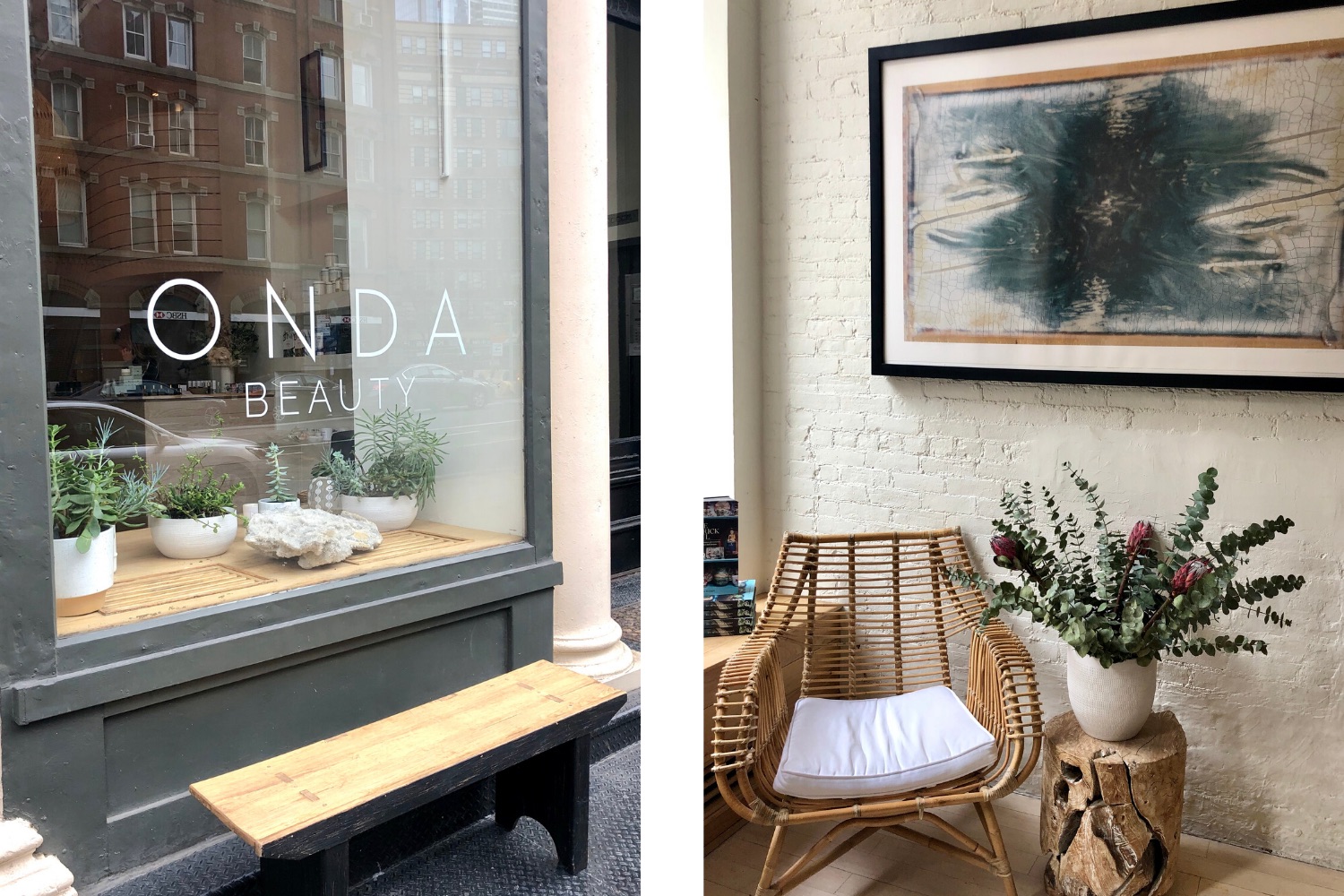 For boutiques, I love the clean, green beauty products at Onda. I always find something new there. For hair and apothecary products, I head to C.O.Bigelow. It carries the best brushes and barrettes. The quirky tableware at Fishs Eddy has always made me happy. The store is delightfully cheery, and I can't resist the mixed-matched plates. And I'm also a big fan of the bold gold jewelry at Broken English.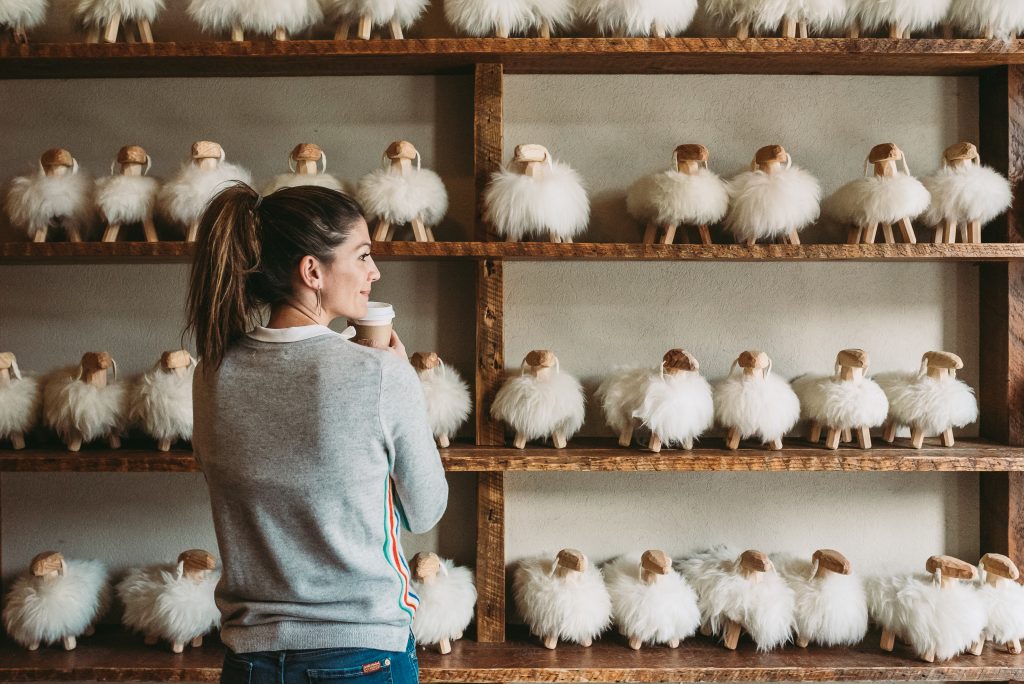 FOOD & DRINK
There are so many amazing restaurants, cafes and holes-in-the-wall in New York City, the hard part is choosing where to go! One place I always make time to visit is coffee spot Kaffe 1668 South, where the vibe is great and the décor is adorable. I order the Hawaiian Pink Dragon smoothie or the Healing Yogi Bowl. Mercer Kitchen is another restaurant that never disappoints. I remember going here with my mom when I was in college, and I still order the same thing today: the tuna spring roll with soy bean puree. Beyond Sushi is a place you just have to try. My vegan friend told me about it. While I'm not vegan, I'm pretty hooked on this alternative sushi and wish we had a location in Austin. And I love the drinks at Employees Only, a prohibition-style cocktail bar hidden in the West Village. I'm always nostalgic for it because this was my corner bar when I lived on Christopher Street.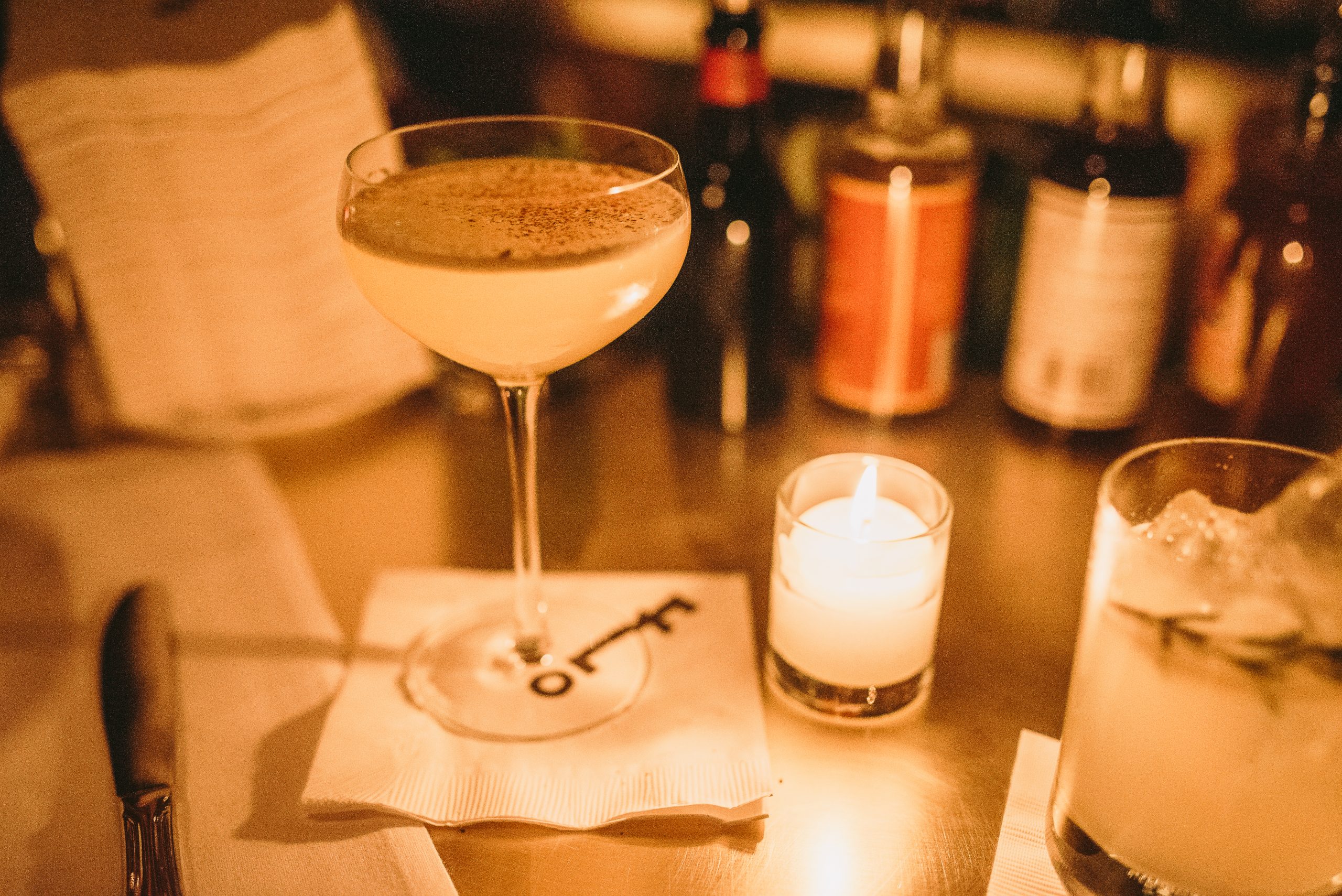 KIDS STUFF
NYC can feel like one big playground—especially when you are shopping for little ones. I always go to My Little Sunshine and Ever After to pick up clothing for the kids that I can't find in Texas. I am a big believer in natural, wooden toys (though it's getting harder since my kids are getting older), so I always stop by Playing Mantis to check out what's in stock. And Mary Arnold Toys has great presents for every kind of kiddo.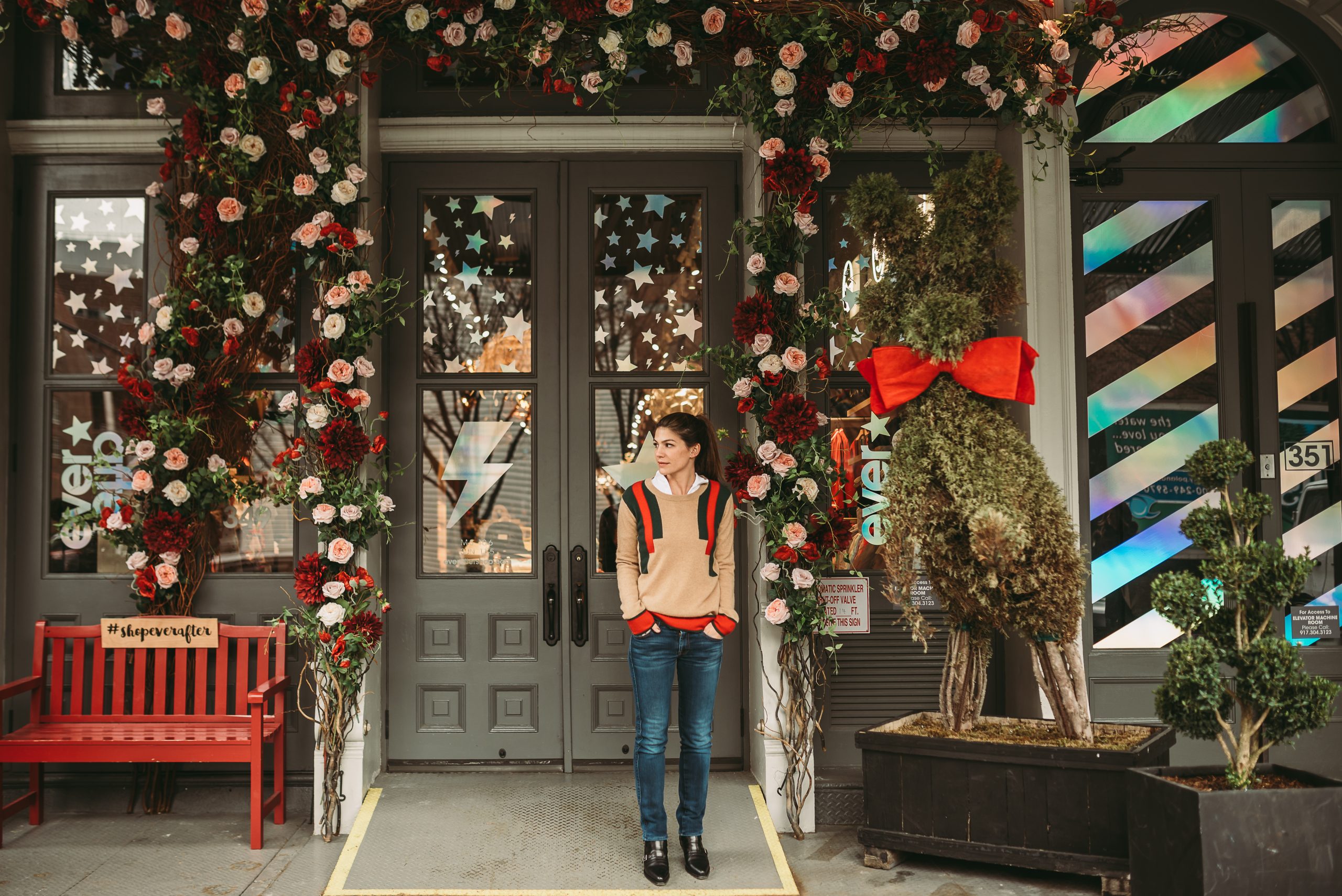 OUTDOORS
The concrete jungle of New York City is also full of picturesque outdoor moments. The views of Manhattan and the Brooklyn Bridge while jogging around DUMBO are simply breathtaking. I also adore strolling the 1.45 miles of The High Line. For people-watching or soaking in college life, I head to Washington Square Park. And in the spring (soon!), there are beautiful flowers everywhere you look, including tulips on the Upper East Side and 52 acres of blossoms at the Brooklyn Botanic Garden. In the fall, you can't beat the sight of millions of leaves changing color in Central Park.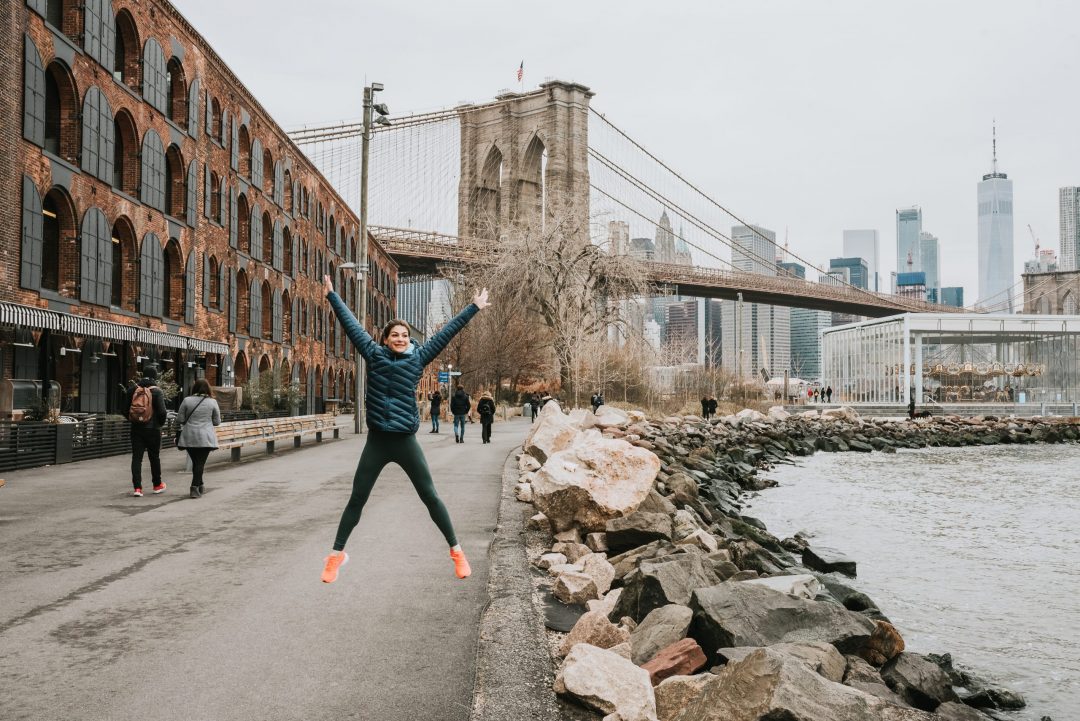 HOTELS
Recently, I stayed at 1 Hotel Central Park, which has eco-friendly touches throughout, including reclaimed wood and plants as decor, toiletries in recycled packaging, organic sheets on the beds, and a five-minute hourglass in the bathroom to keep your showers in check. I'm also a big fan of The Greenwich Hotel, where the design is just awesome. Each room is different and features a blend of decors and fun colors that makes it stylish yet homey. Plus, the service is top-notch, the pool is so relaxing, and the Tribeca location is right in the middle of everything.
What about you? Tell me your favorite places in New York City in the comments below!